DIY Travel – How?
With the world finally opening up again, it's time to consider this new idea called DIY travel. It literally means do-it-yourself travel, and the idea is that you plan, organise, and arrange everything yourself – from flights to accommodation to daily entertainment. For us A-type personalities, there's no greater pleasure than trying to be a control freak! But even if you don't feel particularly organised in all spheres of your life, you should try following your desires rather than opting for your local travel agency.
DIY Travel Tips – Organise Your Best Adventure Yet!
There are some people who let everyone else plan things for them and let themselves be carried by the waves of adventure. After all, that's what holidays are for. If you're one of these people, the harsh truth is that DIY travel requires a good deal of effort to arrange. The first time doing it may be a bit overwhelming, but it's far more rewarding than floating around like a hot-air balloon. Or a plastic bag drifting through the wind, according to Katy Perry.
Now, I don't know why anyone would let plastic bags drift through the wind – I mean, come on people, save the planet, we have no other – but taking control of your travel adventures is definitely a sturdier affair. Yes, it may look like stress and annoyance at times, but it also looks like great excitement, increased comfort, and an overall happier experience.
When planning a trip on your own, you should consider the following:
The destination. The thing about DIY travel is … the world is your oyster! There are no restrictions on where you can go (unless we're talking about some very specific countries or difficult visa situations). The only limiting factor is your creativity. You can go and see Paris again, or you can consider a trip to Namibia or Japan – follow your itchy feet!
Flights (or other transport). Yes, I am all for green travel, but you can't exactly walk to Colombia or something. Travel by train when you can, but take that plane when it makes sense. Book in advance to secure the best prices.
Accommodation. The great thing about DIY travel is that you pick where you want to stay and what degree of comfort you need. For example, I couldn't care less about many amenities, and I don't need fancy hotels or anything of the sort – but I do need extra room to do my morning workout, as this is just a part of my routine I'm not willing to compromise on. Whatever matters to you can find its way into your lodgings – hotel meals, gym, proximity to the city, giraffes poking through your window. It's all out there; you just have to grab it! I heartily recommend AirBnB and Booking.com.
Transport to accommodation. If the city you're going to has an airport, you'll have no trouble reaching the spot. But if not, you should probably look up the best way to reach your destination.
Daily itinerary. With no one to think for you, you have to do some digging before you go on vacation. Check out the tourist attractions, restaurants, museums, theatres, and other entertainment options, and book what you need in advance. You don't have to plan every day to the last minute, but you should think about possible tickets. For example, theatres and festivals sell out fairly quickly.
Visa and medical certificates. Getting your visa may be the longest process of the entire plan. Make sure to apply well in advance. Similarly, talk to your healthcare provider in case you need to get vaccinated against local illnesses or refresh your immune system with regular jabs like tetanus and polio.
And that is more or less it! If your provider doesn't cover it, you should look into travel insurance – better safe than sorry!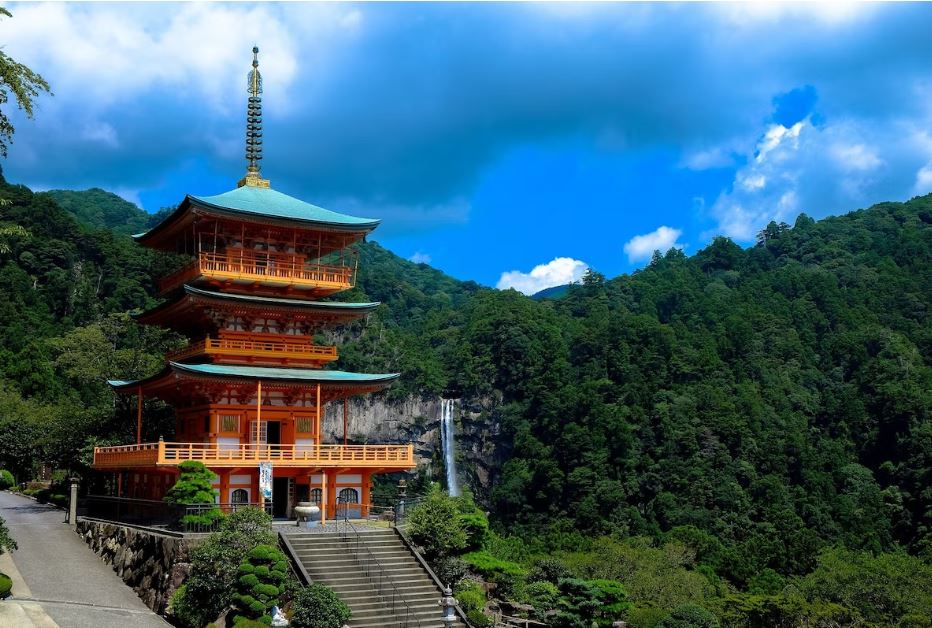 DIY Travel Items: Uncommon Things!
Regarding packing, there isn't much difference between DIY and regular travel. You need clothes, undies, a good jacket, chargers, documents, extra cash – the usual. Still, you can take this chance to start a new hobby or spark a good habit.
Consider a DIY Travel Journal
People love journalling – it's a great way to get to know yourself, work through your emotions, and even ensure that some memories don't fade away. Journalling is also an excellent chance to boost your creativity. From fancy bullet points and flourishes to stickers, doodles, and fully painted spreads, journals open a world of imagination without the commitment that comes with an empty canvas.
When keeping a travel journal, you should most definitely keep track of all the places you've visited and how you've felt while there. Also, write about the people you've seen or talked to, that tiny nook you passed on the way to the beach, and every cat you've befriended. Glue postcards and used tickets, map cut-outs, draw buildings and skies, or play with highlighters. You can use Pinterest as an inspiration for your new project 😉
Make a DIY Travel Scrapbook
In all honesty, this is best done after you've returned from your adventure, as it can take some time to make it look artsy. Scrapbooks are a mixture of collage-journal-picture books that provide an overview of your trip and are adorned with many extra details. When I say many, I mean literally everything – festival bands, maps, drawings, pictures, stickers … E-VE-RY-THING!
All you need for a good scrapbook is a notebook or a journal, some colourful pens, scissors, glue, and a bit of time. Everything else is optional (though I'm not going to lie, glitter is pretty obligatory). If you have a polaroid camera (they can be quite a find on eBay), some of the pictures will look great in it, as will any other printouts and vignettes. Don't be afraid of the mess – disorganised scrapbooks are the best!
Add annotations, write short stories inspired by your trip, and cherish your memories – this project will bring a smile to your face on one of those weekends when you can't even get out of the house because of the nasty rain or when the call of the distance becomes loud again.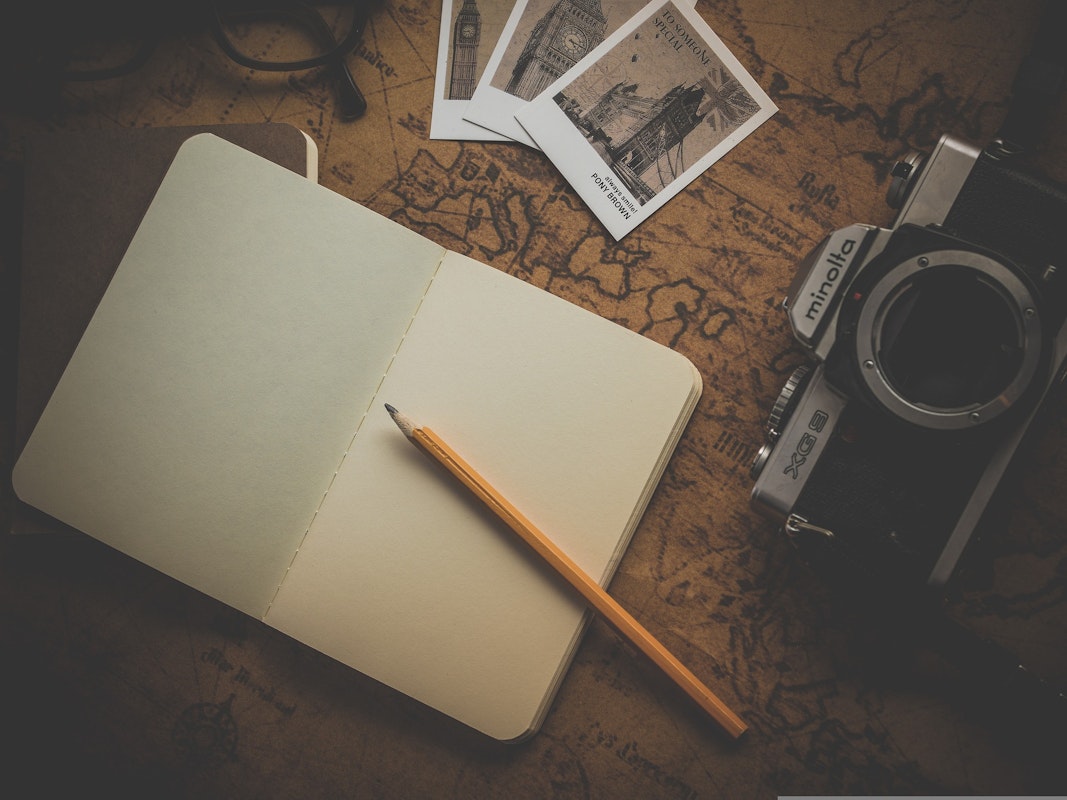 Travel Games for Kids
Ideally, travelling means leaving your laptop and work at home. It's the time to lean into the loved ones you're travelling with and deepen your bonds. If you're going solo, it's even better, as you get to spend quality time with yourself, enjoy your days on your own terms, and get inspired for the upcoming months.
However, if you're travelling with kids, you should consider some games to keep them entertained. Common choices include:
Magnetic games. When the road gets bumpy, at least the toys will stay in place. Magnetic fishing games, tangram, or tic tac toe will keep the children entertained and help boost their coordination and critical thinking.
I spy with my little eye. The all-time fave can last for hours!
Cat's cradle. With a piece of string (and a good YouTube tutorial), you can get your children's attention and engage their motor skills. Watch out for those fingers!
Marble maze. This is a super eco-friendly game. You need an old cardboard box (which I know you have lying around), some strings or straws, and a few marbles. Make the maze by stacking straws (or more cut-out cardboard) onto one another and gluing them to the bottom of the box. You can get as creative as you want with the decorations too. The goal is to push the marble through the maze and into the opposite corner of the box.
What's in the bag? Fill a dark bag with random items and have everyone (except for the driver) put their hand in, feel one object, and try to guess what it is.
Of course, good entertainment for kids also includes doodling, telling stories and jokes, or teaching them literally anything about the world – kids absorb everything, so you might as well foster their curiosity.
The Ultimate DIY Travel Idea – Trailer Trips
Do you remember that magical camper trailer Mickey Mouse had? You know, the one with everything you can imagine and occasionally fully transforms its interior. Yes, that's the one. Well, I've always loved the idea of travelling in a trailer like it. Trailer journeys are an absolute peak of DIY travel – you drive wherever you want, sort out your travel needs, and decide when and where you rest.
I'm not going to lie; buying a camper trailer is quite an investment, but renting one is an affordable alternative. Check out Campstar.com to find a suitable option. Of course, these lovely contraptions come with their own disadvantage – a tiny luxury known as the shower. If you're out for a longer period, make sure to book a hostel every now and then to give your body the chance to sleep in a proper bed and gain access to hot water.
One Final Question: Is DIY Travel More Affordable?
Organising a trip on your own can be a great money-saving tip. You can pick cheaper flights, find accommodation that fits your budget, make some of your meals, and be selective about what you see. For example, if you don't feel like climbing to the top of the Eiffel Tower, you don't have to just because the rest of the tourist group does.
In general, organising your own trips can be a super-thrifty way to travel and enjoy your adventures (take it from me, I do it all the time). As they say, listen to your heart, go where you want, and skip what's not so interesting. Most of all, enjoy!