Job Ads Not Taken
Two job ads diverged in a yellow wood,
And sorry I could not travel both
And be one job-hunter, long I stood
And looked down the list as far as I could
To where it bent in the undergrowth.
Hunting for a good job online is like looking for a chameleon in a camouflage shop – long, and it often feels like a waste of time, energy, and the will to live. This is exacerbated by the fact that their hiding skills are highly complicated 'cause they immigrated from … Well, I'm sorry, you walked into the wrong musical. Although, I'm not gonna lie, immigrant chameleons will probably have just as much trouble with myriad job ads floating around. But what about you?
Jokes aside, if you're looking for a job, you'll most likely use the internet to help you on your quest. Firstly, if you're looking for job ads, you have several options:
Aggregated job-posting websites like LinkedIn and Indeed.
Companies' career pages (like StudySmarter's 😉).
Ditching the internet and doing the good-old networking.
Word of mouth.
You'll notice that only the first two options involve using the internet. Sad though it is, in a billion job ads, it's quite often those you hear via the grapevine or reach via recommendations that lead to interviews. Take this as a gentle nudge to ask your friends whether something fun is happening in their company. In the meantime, we're dealing with the online side of it.
Decoding Online Job Ads
How can you decide what's right, when they're clouding your mind?
If you're only at the beginning of your career, you may feel at sea with all this information floating around. But there's a cure to that in being well-informed. Before delving into the nitty-gritty of job postings, let's look at the basic anatomy of an online job ad. Regardless of where you found it, a proper job ad usually has the following:
Job title. Be careful about these – titles mean different things in different industries, as do the assignments within a particular role. Check out the rest of the ad to get a better sense of what's expected of you. Conversely, play around with keywords while looking for a job online – there are probably multiple names for the same positions and different companies will use different titles.
Job requirements. This is a bullet-point section that lists the prerequisites (or qualifications) necessary in order to get the job. The most common job requirements listed include:

Years of experience.
Educational background and/or specific knowledge.
Personal qualities.
Additional skills or abilities (e.g. a driving licence).
PS If the list of requirements is endless, it's probably a bad sign.
Tasks and responsibilities. In this section, the job poster describes what you would be expected to do in a particular job. Ideally in a bulleted list.
Benefits. A company advertising online is trying to sell itself as a good place to work, so there will be a list of benefits and perks they offer.
*Company introduction. Ideally, companies really want you to apply for the positions they have open, and if they are advertising on job-ad websites, they'll most likely provide brief information about themselves. If you're looking on their website, it is understood that you know who they are.
Application process/necessary documents. Good job postings should include a list of necessary documents you need to submit when you first apply, like a full CV or only a work-based document, whether they need a cover letter (and how long), and/or any additional documents. They may also describe the hiring process (e.g. interviews, test assignments, workshops, etc.).
Any job ad that doesn't have all these details is probably bad news. And believe me, I've seen many postings that provide little to no information about the requirements or, worse yet, the benefits of working for a particular company. You'd do well to avoid such places, as they're usually hell to deal with.
Just a Few Job Ad Examples
What happens to a job ad deferred?
Does it dry up
like a raisin in the sun?
Or fester like a sore—
And then run?
One thing is certain; job ads do not explode if you ignore them (they mostly get buried under new job ads). Anyhow, here are a few examples of decent job ads:
National Geographic is top-notch in its detailed description of responsibilities!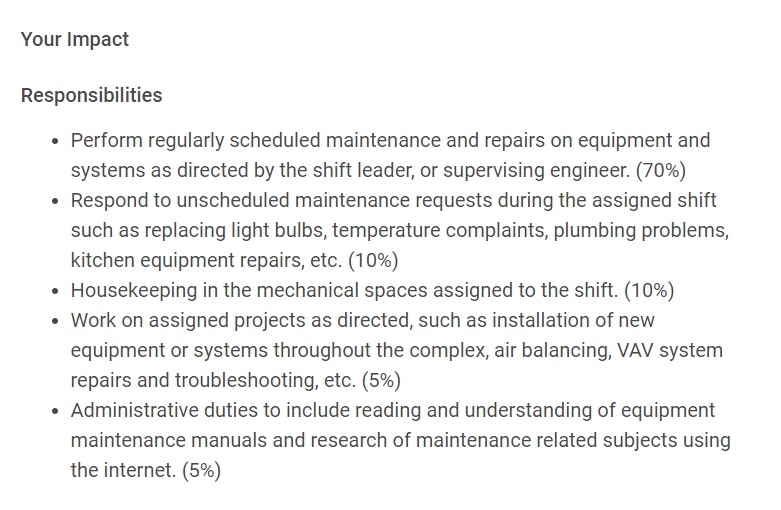 Lyft comes with a whole range of benefits!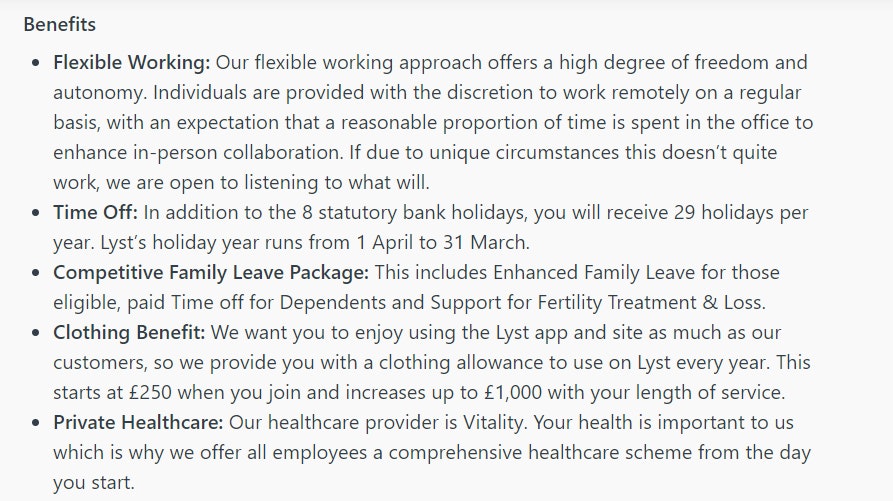 And, of course, creativity matters!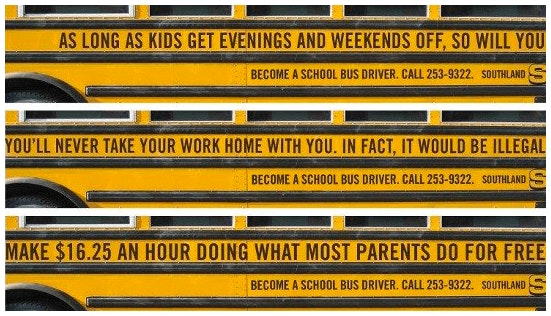 Google Job Ads, LinkedIn Job Ads – We're Busting Them All!
Now that you know what you're looking for, you should also be aware of some job-ad jargon. When advertising online, companies face the same problem anyone who has ever posted anything online has – getting the views. Just like controversial posts on Facebook get ramped up because they generate engagement, job ads need to match certain search-engine criteria to be noticed.
Job posters will use SEO and well-known, attractive keywords to get your attention and force their ad to be more visible. Still, some of this jargon may not be as telling about the ad itself as it appears at the first glance.
Let's break it down.
How Much is Actually Required?
The job-requirement list can go on and on – sometimes it's even divided into two sections, namely the absolutely necessary skills and would-be-nice abilities. The latter can help you in your application, but if you do not possess all of them, you shouldn't worry. On the other hand, even the absolutely necessary ones can be negotiated. For instance, there has been a long-standing attitude that men are more likely to apply for positions even if they don't meet the requirements fully. Women, on the other hand, often go for lower positions in terms of seniority, even if they are more qualified.
What this tells us are two things:
Women have less time to apply for jobs and are socialised to follow the rules, which is why they opt for job postings they match a 100% (which tend to be few and far between).
You should apply for a job even if you don't fulfil all the requirements because screw that!
Sure, you should not apply to be a literature professor if you've studied chemistry, but allow for some flexibility in terms of requirements.
Looking for the Details
Apart from the main elements of a job ad, there are usually a few details that can tell you a lot about the company, even if they don't do it themselves.
The number of employees. Big companies are more likely to be stable environments with firm structures and hierarchies. Long-standing businesses are probably here to stay, so you would worry less about your job. There is nothing wrong with either flat or not-that-flat-Sir! hierarchies – it's simply a matter of personal preference.
Startups. These new companies have a different way of working and come with their own benefits and drawbacks, such as more flexibility at work but possibly less job security. Startups are learners in their nature and are more dynamic, so if you prefer a more predictable position, maybe you should go elsewhere.
How often people leave. While this is sometimes a question you can only ask in an interview, you may be able to gauge how long people stay at the company by looking at the employees' LinkedIn pages. If people come and go in throes, maybe the job comes with more problems than it's worth.
The website. Seriously, if you can't find your way around the company's website, there's a problem – better avoid.
And with that last one, we've slowly entered the domain of 'secrets they don't want you to know about.' In other words…
Red Flags in Job Ads
Because I could not stop for Death
He kindly stopped for me
An endless stream of to-do tasks
And zero benefits.
We've talked about red flags – all those tiny indications that someone is an abusive jerk. Well, the same applies to a certain aspect of job ads – there are simply things that tell you more about the company than the company itself wants you to know. You'd do better not to ignore these, lest you end up with a perpetually shocked Pikachu face. To cut to the chase (rhyming totally unintended despite today's poeticisms):
🚩 An offer you should not miss.
Presentation: Everything is awesome! Everything is exciting, cutting-edge, and prosperous except for the actual job.
Reality: Hardly anything is awesome here, and there aren't any exciting bits except for an annual barbecue party you don't even want to attend.
🚩 Vague job descriptions.
Presentation: Either job requirements that fit 85% of the population or anything along the lines of a variety of roles.
Reality: There are no structured goals nor a clear career path. The employer doesn't care much about their employees or has no clue about where the company is going.
🚩 Avoiding salary information.
Presentation: Salary up to X. Earning potential, growth possibilities, and similar promises.
Reality: Work on commission. There may be a minimum base pay, but everything else will depend on how many projects you complete, how many hours you work, and worst of all, how many new clients you drag in while they're kicking and screaming. The catch: They'll always find a reason not to give your bonuses.
🚩 Dynamic work environment.
Presentation: A promise of a dynamic work environment.
Reality: High-stress work environment. You will most likely be asked to take on a series of roles you didn't sign up for. Additionally, strict deadlines, constant urgency, and micromanagement. Run for the hills.
🚩 Hustle culture.
Presentation: We appreciate employees who work hard and go above and beyond for their job. Must be able to wear multiple hats. ALSO: We are a family.
Reality: You shouldn't be surprised to find out your company doesn't respect work-life balance or any boundaries. It is universally acknowledged that you will be working and completing tasks (otherwise you get fired), but the emphasis on hard work is a red billboard as far as anyone is concerned. Overtime, work weekends, picking up the slack of others – better keep your favourite hat and skip the rest. ALSO, you already have a family, and work should be kept for working hours.
🚩 Benefits without benefits.
Presentation: Free snacks and tea, team events, office pets.
Reality: You won't benefit much from those. Proper work benefits include paid vacation, maternity and paternity leave, social and health insurance, a 13th salary, as well as advancement opportunities and paid training. If the job ad doesn't mention any of these but boasts their friendly atmosphere, you can forget about it.
I'm always glad to be of service 😉.
What About Creative Job Ads?
Once upon a midnight dreary, while I pondered, weak and weary,
Over many a job ad and creative volume of forgotten lore …
Creative job ads can be a dangerous line to thread, as the balance between creativity and professionalism is what makes all the difference. Inherently, creativity is a sign of a good working environment. Unless they're looking for unicorns and wizards, whatever that means. If you run into an ad that introduces the company via a video, does not shy away from puns, or is using their own product as a model for the ad (like IBM using infographics), they actually value and employ clever people, and you want to be a part of that. Of course, if the job ad is all jokes and no substance, maybe they're not serious enough.
Additionally, some company websites like Gusto or Atlassian show their creativity in a more human-oriented sense by emphasising their insistence on inclusion and diversity or showing people as complete persons. Gusto actively promotes inclusion, which is shown in their graphic design and logos, whereas Atlassian has an employee page that marks them not only as workers but highlights their hobbies (plus, the very fact they have time for hobbies is definitely a great thing!). Overall, you should look for that human touch.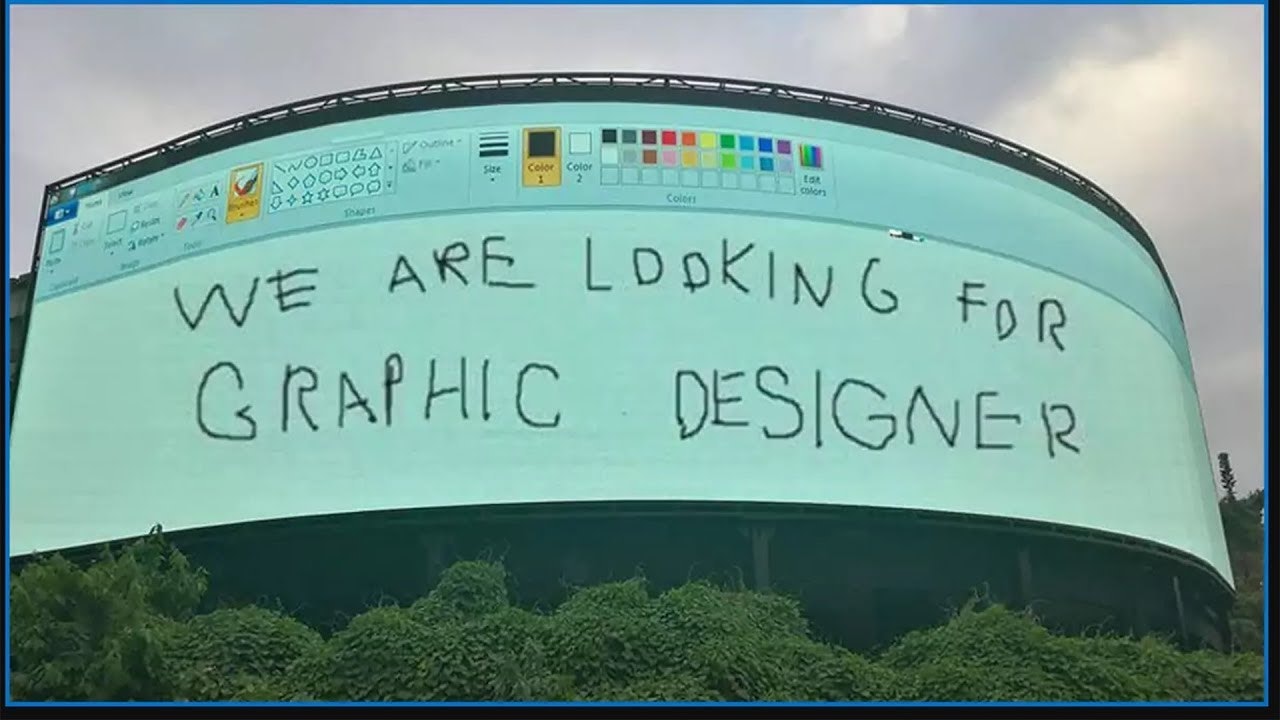 The Job-Ad-Interview Triangle
Job ads can tell you a lot about a company and the position you're applying for. Knowing what to look out for can save you stress, a poor salary, and another job hunt in the near future. When checking out job ads online, you should always keep a trained eye on the requirements, responsibilities, and benefits.
What you should keep both of your eyes on are various buzzwords and empty promises – don't get trapped in a bad situation. Moreover, keep your ears and eyes peeled on what you hear in the interview too. If there are any discrepancies between the ad and what you're hearing, demand to know more. In the prism of the actual job, the ad, and the interview, the truth is right in the middle – know how to recognise that middle.
Lastly, repeat after me: everyone deserves to work and earn enough without being stressed and burnt out all the time. Thank you for coming to my TED talk 😉.