This post may contain affiliate links. When you buy through links on our site, we may earn a small commission at no additional cost to you. StudySmarter aims to support independent bookshops.
Looking for Reading Material Featuring LGBTQ+ Characters and Themes?
Alright, everybody, don't panic! But it's happening for real! Fasten your seatbelts and lock your doors because today, we are NOT going anywhere! We are cosying up in oversized sweaters and comfy armchairs and reading LGBTQ+ books!
First, let's talk about the LGBTQ+ genre. What makes a book LGBTQ+? Is it having queer characters? Is it written by a queer author? Questions, questions.
LGBTQ+ has not really been recognised as a genre on its own (even though we could put an argument in favour of it). But … if a literary genre is defined by the text's length, tone, narrative mode, and thematic focus, then we are onto something. LGBTQ+ books are focused on exploring queer characters, relationships, and themes. They can vary in length (short stories, novellas, novels), form (poetry, prose, drama), and tone. Historically, you cannot pinpoint an LGBTQ+ era on its own – as I said, these texts have always been around, existing across genres, forms, and modes. So what do we do?
So far, the best solution literary scholars have is coupling the LGBTQ+ denominator with another genre-specific descriptor, e.g. LGBTQ+ romance, LGBTQ+ fantasy, etc. And we'll stick to that to make things easier.
LGBTQ+ Books: Fiction Recommendations
If you're not a fan of fiction, you need to re-evaluate your attitude to reading! Fiction can be highly educational, and it has been shown to increase empathy and boost imagination. It can also truly take you to other worlds and into other lives by opening doors into cultures, countries, and universes you would have never visited.
There are many non-fiction books tracing the history and impact of the LGBTQ+ movement and rights, but today we're focusing on fiction. So, let's stay at home and explore:
Among other award-winning and attention-grabbing novels exploring LGBTQ+ themes, I recommend The Colour Purple by Alice Walker, Little Blue Encyclopedia: (for Vivian) by Hazel Jane Plante, and Exquisite Mariposa by Fiona Alison Duncan.
And if you don't feel like reading? Listen to book on Audible!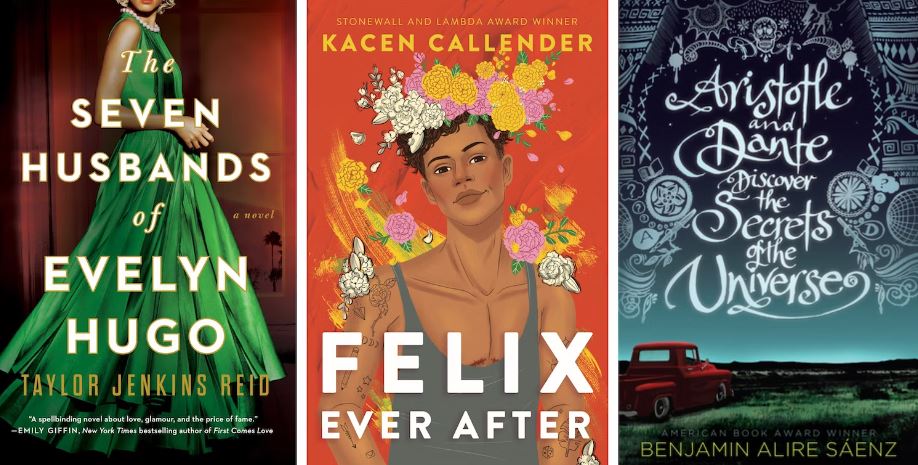 LGBTQ Fantasy Books: The Otherworldly Love
Seeing queer couples in fantasy is always refreshing, especially if they're done right. I'm not going to lie; there are books that attempt to queer-ify their content but end up looking worse than half-baked teen romance fanfiction (I'M LOOKING AT YOU, WOLFSONG!). Here are some excellent fantasy reads for you:
LGBTQ Picture Books and Graphic Novels
Pssst, I'll tell you a secret: I'm teaching a course on marginalised literature, and you wouldn't believe how many people think graphic novels are not literature at all because iT's NoT sErIoUs EnOuGh. NONSENSE, I decry, whipping out Art Spiegelman.
PS I cannot stress this enough, but I'm loving all the LGBTQ+ representation in picture books, although we still need tons more to call it even. Now, to begin with:
The list wouldn't be complete without a few popular choices, like Heartstoppers (by Alice Oseman), The Prince and the Dressmaker (by Jen Wang), and The Tea Dragon Society by (Kay O'Neill). Check them out if you haven't already. Also, don't forget about Lumberjanes for a wild ride!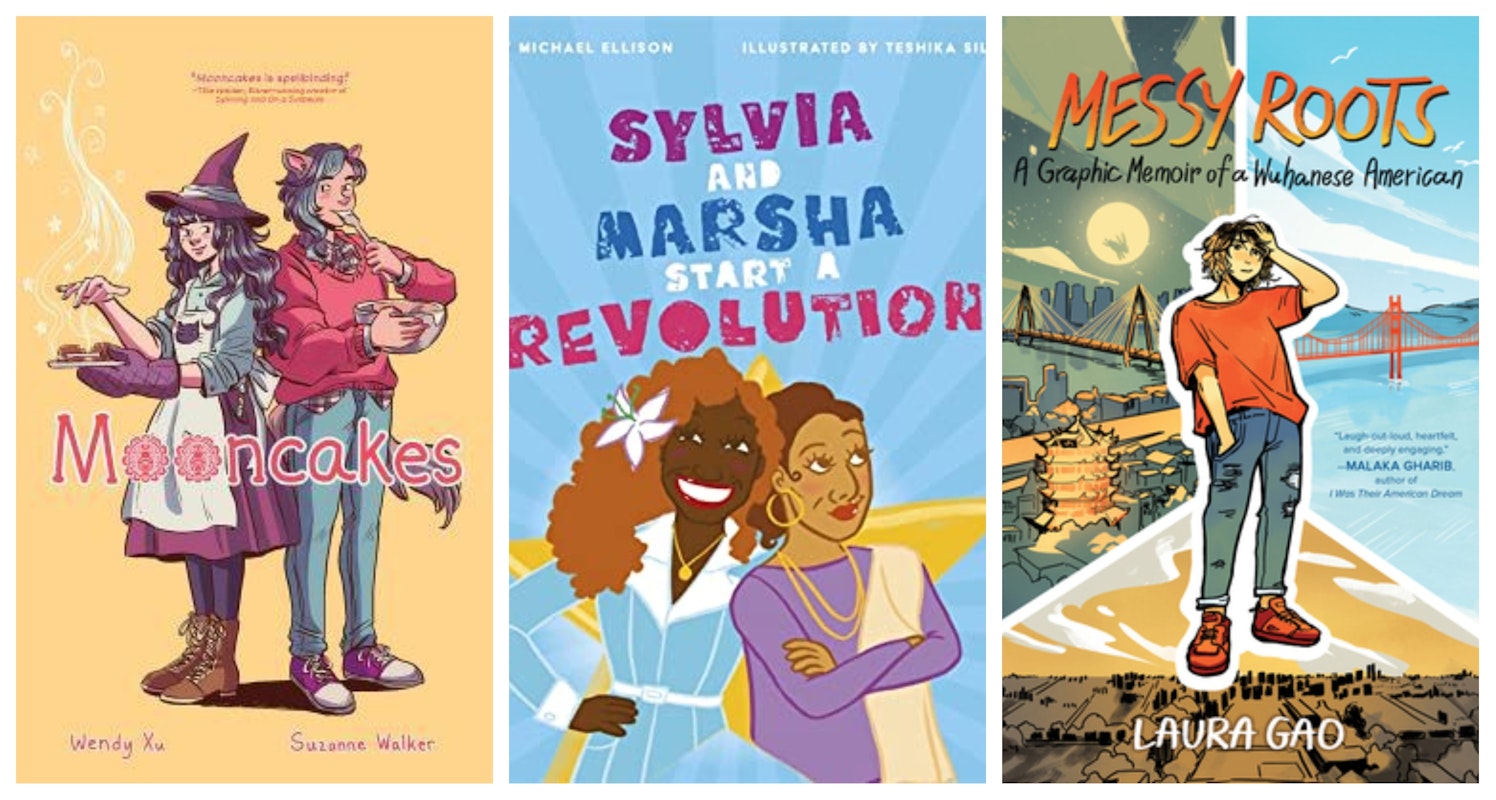 Best LGBTQ Books of 2022
In celebration of Pride Month 2022, here are a few of the best-rated LGBTQ+ books published this year:
Why You Should Read More Books by LGBTQ+ Authors
Most books listed here are written by queer authors – that's why they work. To truly understand or relate to LGBTQ+ stories and their protagonists, you should read more books written by LGBTQ+ authors because who else will have a real perspective? Naturally, there are non-LGBTQ+ authors and allies who can pen a great novel with a convincing plot (and props to them), but, among other things, we need to give queer writers more visibility.
In any case, I think I've supplied you (and myself, to be frank) with lots of new reading material for the upcoming weeks. Avoid the high UV rays and Summer rains and stay in and read 😉!
Image courtesy: Goodreads.com