Online Tutoring – In Short
As if life as a student wasn't difficult enough, you have to consider getting a job too. Great stuff, innit? Working as a student can seem taxing and even scary if you haven't got much experience. But, on the other hand, getting that job means accumulating more practice AND being able to supplement your income. Or your parents' income, at least. Online tutoring is one of the more popular options students turn to in order to make some money and boost their knowledge.
As an online tutor, you will most likely work through an intermediary, i.e. a company that offers to connect you with students. Tutoring usually works on a one-on-one basis, with your students informing you about their learning needs and preferences. There are various arrangements, but one thing is certain – you impart your knowledge to your students via an online platform.
How Do You Become an Online Tutor?
If you have a knack for explaining things, don't mind working with people of all ages, and, most importantly, are good at what you do, you may want to consider putting those skills on an online tutoring market. I'm not going to lie; there is an abundance of tutors and learning platforms out there, but if you feel drawn towards the prospect of teaching someone, you should join.
Becoming an online tutor requires some planning and effort. Here's what you need to do:
Decide what you want to teach. It goes without saying that you should be tutoring those subjects where you excel – no point leading a stained painting class if the last time you held a brush was when you had that accident in primary school (you know, the one which involved walls and a burst of creativity). Additionally, you need to know what level you want to teach – beginners, intermediate, or advanced students – and what your students' preferred age should be. After all, some people are better at dealing with kids than others.
Choose a platform or self-employment. Online tutoring can happen on two levels: as an official employee on a certain online-tutoring platform or as a freelancer. If you work as a freelancer, you should opt for reliable software to teach with (e.g. Zoom), set your rates, and start advertising yourself. If you're just beginning with online tutoring and don't want to spend endless hours building your online reputation, go for specialised websites (more on this in a second).
Set up your profile. Lots of online-tutoring platforms are free to use. You have to register and possibly submit some information and undergo training, but in general, you'll have access to your profile straight away. Customise it, add an inviting picture (it doesn't have to be too serious like for a CV, but it also shouldn't show you knocked out at a party), set your hourly rate, and indicate what you're teaching. To gain the attention of your audience, you should provide some details about your methodology and a short but eye-catching bio.
Don't stop at only one online tutoring platform; make yourself visible by advertising on several websites. Just keep a good look at your schedule to avoid double bookings.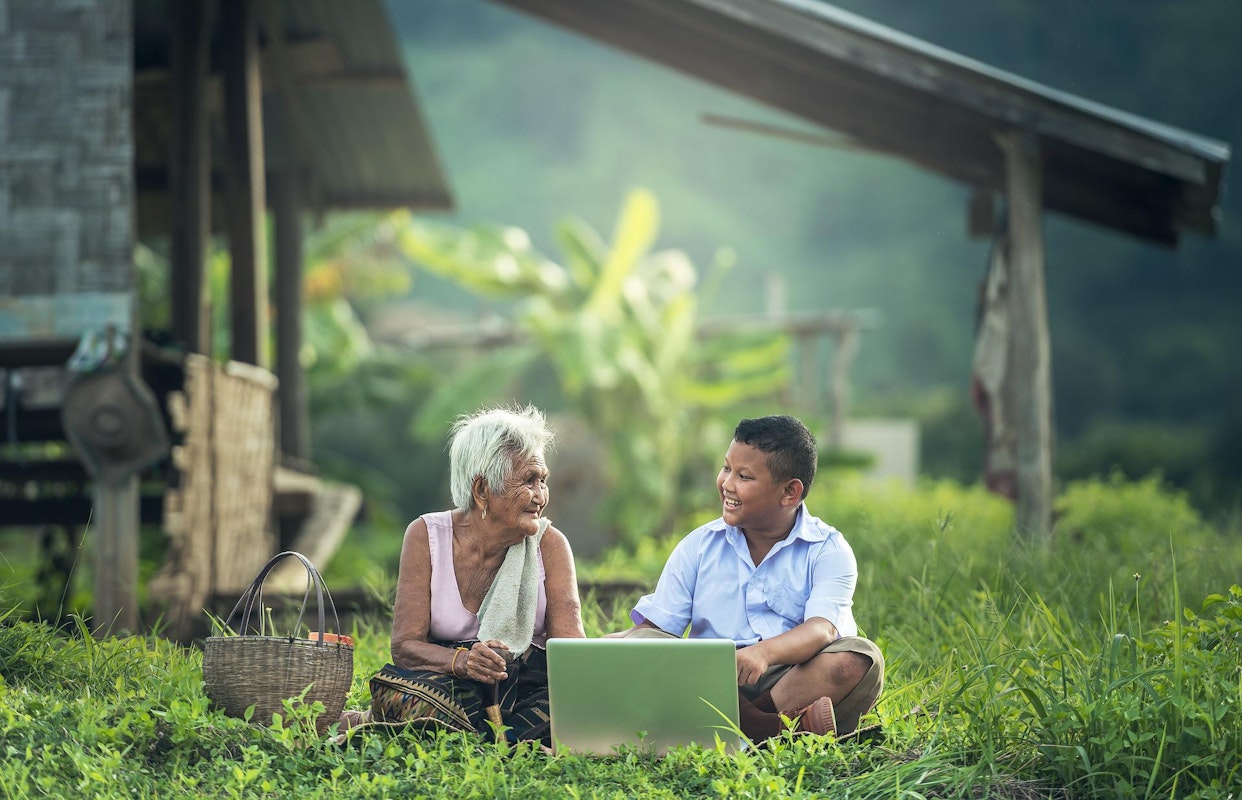 Are Online Tutoring Jobs Worth It?
There is a bit of a hassle in terms of getting that online job, no doubt about that, but working as an online tutor has many benefits:
Flexibility. You're your own boss when you work as an online tutor. You set up your schedule, decide availability, and alter your plans as necessary. Similarly, you don't need to commute anywhere, thus saving time.
You'll master IT. Being proficient in computer use is a must-have in our time, and teaching online will undoubtedly acquaint you with IT skills and the patience of a drugged elephant in dealing with any glitches and bugs.
Equal opportunities. Tutoring online promotes both equality and diversity. Anyone can teach (as long as they have the knowledge), and anyone can learn – human differences, disabilities, or national borders mean nothing in an online classroom.
You can be as creative as you want. In fact, the more you stand out in the crowd, the more clients you'll have.
Less stress. Sure, you may be a bit nervous at first, but for the most part, tutoring online takes place in a relaxed, friendly environment for both students and tutors. And if you're really having trouble with someone, you can always decide not to accept their tutoring requests anymore.
Apart from these, you'll gain an abundance of soft skills like interpersonal communication, negotiation, business, and time-management skills.
Platforms for Part-Time Online Tutoring Jobs
To reduce your googling time (and the consequent disappointment should you not find the right ones), we're providing an overview of some of the best-rated online-tutoring platforms.
Freelance Online Tutoring – A Few Tips
Working at any of the abovementioned companies will likely put you in the path of students, saving you time. On the other hand, if you're more inclined towards working as a freelancer, you should be ready to shamelessly self-promote until you've gained a decent following and a group of regulars who will keep you afloat.
To do so, you should:
Develop your personal brand. Make yourself noticeable on the market by offering a unique approach, a rarely taught subject, and enough flexibility around the learning process for your potential students.
Be active on social media. When I say active, I mean actively spamming relevant groups and communities on Facebook, Instagram, TikTok, and similar networks.
Rein in your ambitions. Don't expect to be fully booked instantly; it takes time to make it in the market. Similarly, don't slam exorbitant prices on your courses … at first. Instead, start with something affordable, and the ensuing customer satisfaction, good reviews, and recommendations will allow you to increase your rates.
Whichever avenue you choose, you'll gain invaluable experience, learn a lot, make your CV look better, and earn a living while studying. What's not to like?
PS You Can be an Online English Tutor Too
English is a language that will always be in demand, which has given rise to tons of companies offering English as a foreign language. The great news for you is that you qualify to teach at most of them simply by being a native speaker. While some companies require you to have a degree, others are not as strict.
Most of these companies are based in China and geared towards children, but there are those catering to an adult audience. Pro tip: the ones for kids pay extremely well. In order to get a job as an English tutor, you'll have to put in some extra work: the first round requires rather detailed information about you and the best and most polished version of your CV. There will be an interview, and you may be asked to prepare a mock lesson with the materials they provide or to record yourself explaining a basic concept.
To ace the process, make sure you have a white or neutral background behind you, a quality headset, and a smile that can't be scraped off of your face, even with a rake. Use a lot of gestures, pictures, and enthusiasm to keep your audience engaged, and check for comprehension by asking them to make similar examples or answer questions.
The most cherished platforms among English teachers include VIPKids, MagicEars, and GoGoKid, although you will get the most up-to-date information on Facebook groups such as this one.
The Ins and Outs of Online Tutoring Jobs for College Students
Working as an online tutor can be an enriching and beneficial experience for university students (talking about benefits beyond simple cash). Apart from gaining work experience, which nowadays seems to be a prerequisite for getting any job, you'll enhance your interpersonal skills, obtain teaching abilities, and understand learning styles better – all while working from the comfort of your living room!
To work as an online tutor, you should determine which subject you want to teach, polish up your CV, and decide between teaching on designated online-tutoring platforms or as a freelancer (both of which have their advantages).
As an online tutor, you'll have a nearly unlimited choice of possible courses and subjects to teach – as long as you know what you're talking about! Your creativity and passion for the subject you're teaching will be greatly appreciated and guarantee you many returning students. And yes, you'll make decent money in your spare time, and who doesn't want some extra cash?
Check out some of the best tutoring platforms we've listed here, and good luck in your new job! 😉