Starting Point: The Road to Becoming a Doctor
First up: You need to know that the road to becoming a doctor is not a straightforward journey you can easily progress through. Instead, think about the journey to becoming a doctor as one that has many different stages and routes that you can follow.
In the UK, you have the option to follow the undergraduate route as a school leaver. This may be considered the 'conventional' route into Medicine. You finish your A-Levels, apply to a university offering Medicine, and then go to medical school.
However, this is not always the journey that most medical students follow! For example, many medical students take a gap year after completing their A-Levels before starting medical school (this is the route I took!). Doing a gap year is a good thing if you need more time to think about if you really want to study Medicine. It also allows you to travel, earn money, or gain experience by job shadowing different professions (including Medicine).
Speed Bumps: Challenges on Your Journey to Medical School
Your medical school application process will be filled with many changes – think two steps forward and one step back in some cases (and that's OK!). I haven't met a medical student or a doctor who has had a straightforward route getting to the position they are in today. Be aware that most journeys are filled with a mix of difficulties and successes. So, what challenges should you prepare yourself for in your application?
Consider the following points:
What if I don't get the GCSE grades I want (PS StudySmarter can help you here 😉)?
What if my UCAT/BMAT score is too low?
What if I don't get any interviews?
What if I don't get any offers after the interview?
What if I don't like any medical schools available to me?
What if I don't meet my offer?
Am I willing to take a gap year?
Am I willing to complete another degree and apply again for Medicine afterwards?
I encourage you to take some time to sit down and think through each of these questions.
💡Top tip: think about these questions now – no matter where you're at on your medical school application journey. This will help you avoid any panic if you need to consider them further down the line.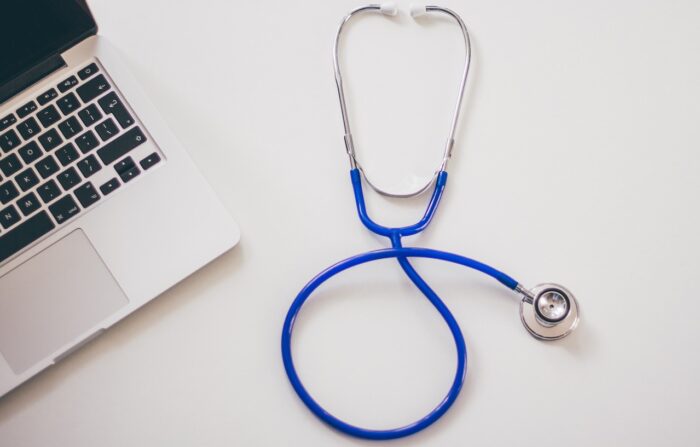 Pit Stop 1: Medical School Requirements
The medical school application is notoriously difficult, and Medicine is potentially the most difficult course to get into in the UK. The reason behind this high level of difficulty is because of the tough entry requirements set by different medical schools. These entry requirements range from high grades and hours of work experience to difficult interviews and tricky aptitude tests. Also, the entry requirements are a good assessment of whether you'll be able to handle becoming a doctor – after all, it is not an easy profession.
Deep dive: What is an aptitude test? Medical schools use an aptitude test to test applicants' different skills in different areas. For example, these skills include verbal reasoning, decision-making, situational judgement, and more. As everyone applying to medical school already has impressive grades, these tests help medical schools assess applicants further.
Here are the different entry requirements for medical school applications:
You can find the entry requirements for each medical school on their website. Each medical school has slightly different entry requirements, so make sure that you look closely before deciding which one to apply to.
Steps to Go to Medical School
The steps to going to medical school can be slightly confusing. There are a lot of different aspects to your application, and you need to keep all the deadlines in mind.
Remember, the dates of exams and applications change every year, so make sure you're up-to-date with the deadlines for your year.
Here's a rough, step-by-step guide to the steps you need to take to get into medical school:
GCSE results (find out what grades you need to progress).
Start your A-Levels (again, make sure you know what grades you need to get into medical school!).
Start volunteering and getting work experience.
Start your second year of A-Levels.
Complete the UCAT (if you are completing this).
Complete and send your UCAS application.
Complete the BMAT (if you are completing this).
Attend your interviews.
Receive your offers.
Finish your A-Levels.
Results day 💯.
💡Top tip: not everyone completes the UCAT and BMAT. These are aptitude tests used by different universities – some universities use the BMAT, while others use the UCAT. Double-check whether the universities you are considering applying to use the UCAT or BMAT. You can easily find this info on their websites.
Let's Hit the Road: Journey through Medical School
Medical school can be split into two different phases: the preclinical phase and the clinical phase. The preclinical phase of medical school takes place in years 1 and 2. You will then spend years 3 to 5 improving your clinical skills.
The Preclinical Phase
You start your journey through medical school in the preclinical phase of your studies. Preclinical means you will focus on building a general scientific medical basis on many different topics that you can use in your clinical years. You will have many content-heavy lectures and group-based work exploring different aspects of medicine.
Regarding placements, they will likely be twice a month or so at the most. The focus here is not on diagnosis or treatment but on building your ability to work as part of a healthcare team and talk to patients. Although your medical education at this point will be heavily knowledge-focused, you will still have lots of fun clinical skills to learn. In my case, we learnt how to take a patient's history and practised respiratory, cardiovascular, and gastrointestinal examinations.
You will also probably have lots of different practical examinations in your preclinical years. These may be called 'competencies', 'capabilities', or any other range of words depending on the university that you study at. These are essentially practical tests where you have to carry out different examinations on simulated patients to check whether you can do the examination. You may even have to complete the competency on a patient at some point on placement!
The Clinical Phase
Clinical years are a lot more intense than preclinical years. You have as much content to cover as before but with the added placement time. For me, this meant a change from having placements twice a month to having placements four days per week, with classes at university taking place only once per week. By this point in your medical education, you should be adept at leading your own student-directed learning, so less time is needed at university. You will spend your time on placement talking to patients, learning new examinations and practising them, and acting more like a doctor (exciting!).
During your clinical years, you will still have written exams (like in your preclinical years). You will also have the competencies that we discussed above. However, you may also have OSCE examinations (Objective Structured Clinical Examination). Some universities also have these in preclinical years, but they are much more difficult in your clinical years. An example of an OSCE station in your clinical years could be the following:
'Jackie has come in today to discuss her diabetes diagnosis. Gather an appropriate history, and conduct an examination that you deem necessary.'
An example of an OSCE station for preclinical years could be:
'Jackie has come in today to discuss her recent Type 1 diabetes diagnosis. Gather an appropriate history, and conduct a neurological examination including testing for upper limb reflexes, sensory, and proprioception.'
Another difference between the preclinical and clinical style of OSCE examinations is the time needed to complete each station. You may be given more time for your exams in the first or second year, while in your later years, you will be expected to conduct the examination in much less time with more confidence and fluidity.
Another Pit Stop: Becoming a Doctor Later in Life
Remember, everyone's journey to becoming a doctor is different, and there is no correct path set out for you on this journey! If you decide to become a doctor later in life, there will be some differences in your application process. When applying to become a doctor later in life, there are two different routes you can take in the UK:
Undergraduate entry: this route involves applying to Medicine as those leaving school do. You will complete the UCAT/GAMSAT and then complete five years of medical school.
Graduate entry: This route into Medicine is much more competitive, making it a more challenging path to follow. There are fewer places available, and often more students apply. These courses often only last four years (which can definitely be appealing!), but this also makes these courses quite intense.
| | |
| --- | --- |
| Undergraduate entry | Graduate entry |
| Usually 5 years (or 6 with a foundation year) | Usually 4 years |
| Slightly less competitive | Slightly more competitive |
| UCAT/BMAT | GAMSAT |
| More medical schools to choose from | Less medical schools to choose from |
💡Top tip: Some medical schools have foundation years with lower entry requirements, but this may only be available to specific groups of people. These foundation years mean that your medical school journey would take six years rather than five. Not all medical schools offer this but have a look to see which universities do.
Keep Going! Steps after Medical School
Congratulations! You have finished medical school and completed another stage in your journey to becoming a doctor. So, what's next? You may have heard the term 'junior doctor' before. Get familiar with this term because you are about to become a junior doctor and will continue being a junior for the foreseeable future after finishing medical school!
Have you heard of the terms F1 and F2? The 'F' is an abbreviation for the term 'Foundation'. As soon as you finish medical school, you enter foundation training. The complexities of the different paths you can take here are too long to include in this section, but let's sum up the process:
While in your final year of medical school, you complete exams and other assessments that rank you among your peers. The exams you complete throughout medical school also contribute to your ranking.
While completing these exams, you start ranking every 'deanery' in the UK. Deaneries are different areas that the UK is split up into based on location, and each contains different hospitals. For example, Northern Ireland is a deanery, whereas London is split up into many different deaneries due to its size.
Once you have ranked the deaneries based on your preference, you then need to consider the different rotations during these placements. These rotations refer to the different specialities you will be working in throughout F1 and F2. There are three rotations per year, so six in total.
Here's an example of a rotation below:
| | | |
| --- | --- | --- |
| | Foundation Year 1 | Foundation Year 2 |
| Placement 1 | General Surgery | Obstetrics and Gynaecology |
| Placement 2 | Geriatric Medicine | Old Age Psychiatry |
| Placement 3 | Acute Internal Medicine | General Practice |
Note that each of your placements may be in a different hospital within the same deanery. You will typically spend four months at each of your placements.
You've Arrived at Your Destination: Registered Doctor! 🩺
Once you finish F1 training, you are a registered doctor! After F2, you move on to speciality training. This is when you decide which type of doctor you'd like to be. Each of these specialities varies in the length of time required for training (from three years in some specialities to over seven or more in others). Similarly, they vary in their competitiveness, and the application for each training post for different specialities varies too. For example, interviews may be standard for a surgical trainee position but not for psychiatry or general practice. These requirements and processes will change over time and differ from hospital to hospital, so do your research!
And there we have it! This is how your journey to becoming a doctor will look like should you go this route. All the best, future doctor! 🥼
About the Author
Tiarnán is a medical student at the University of Plymouth Medical School in the UK. Outside of medicine, Tiarnán enjoys content creation and helping aspiring medical students get into their dream medical school!