Motivational Quotes for Students – Do they Actually Help?
Motivation is a complex interplay of emotions meant to push you to do something. Whether it's studying, exercise, chores, or art, many people need a bit of encouragement to hit the ground running. And motivational quotes for students do just that.
There are two types of motivation, namely intrinsic and extrinsic. Intrinsic motivation comes from within from your own passion, interest, devotion, diligence, and discipline. It's strengthened by success and creates a positive feedback loop. On the other hand, extrinsic motivation depends on external input, such as words of encouragement. So, reading motivational quotes stimulates an emotional response and inspires action.
Other benefits of seeking motivation from the wisdom of others include:
Gaining a new and enlightening perspective on things. Think about the billions of people that exist at any time (and all those who have come before us!). We all have shared experiences, and many people write down what they've been through and what they've learnt. It's always refreshing and encouraging to see how others perceive and deal with the challenges associated with studying and life in general.
Quotes articulate deep wisdom that is already inside you. You'll often read one and say 'exactly!' when you realise that you'd known that already but just didn't have the words to articulate it.
Motivational quotes bring hope and positive energy, especially on those days when you're feeling down.
As a student, you know that school life can be demotivating at times. If you're struggling to find motivation within, the quotes below are here to help!
Hitting the Snooze Button? Start Your Day with These Motivational Quotes for College Students
When the embrace of your bed is much stronger than your interest in your morning lessons, some of these sayings might get you going:
'In every job that must be done, there is an element of fun.' – Mary Poppins
If this woman can fly over rooftops with the help of her umbrella, you can get out of bed. You never know what the day might bring. That class might be interesting, after all. Or you might run into that cute colleague and have the best coffee of your life during your lunch break.
'It's hard to beat a person who never gives up.' – Babe Ruth
… and you cannot become that unbeatable person if you find it hard to get up and go to class. Work hard and be the best version of yourself.
'I am indeed a king because I know how to rule myself.' – Pietro Aretino
Working on your discipline is a sure-fire way to succeed in life. Remember, life doesn't stop at university, and university prepares you to deal with the less favourable sides of life, many of which you'll only effectively deal with if you can master yourself.
'Wake up with determination and go to bed with satisfaction.'
'Nuf said. Be determined to tackle anything that comes your way today!
Educational Quotes for Students' Motivation
We all know that Albert Einstein was not a stellar student, yet he still managed to change the world with his theory of relativity. Still, this is not an excuse to do a runner on your education. When you feel like your courses are driving you up the wall, check these wise words out:
'Learning has to be digested. You don't just have to know, you have to comprehend.' – Terry Pratchett
It's not all about bored teachers giving you tasks to kill your will. And it's not all about learning something by heart and forgetting it later. Learn for knowledge, not exams.
'You can never be overdressed or overeducated.' – Oscar Wilde
Oscar Wilde was, simply put, fabulous at everything he did. From writing poems, plays, and novels to starting an entire literary movement, Oscar got it perfectly when he said you can never be overeducated.
'"The best thing for being sad,' replied Merlin, beginning to puff and blow, "is to learn something. That's the only thing that never fails."' – Merlin (Once and Future King, T.H. White)
Listen to the oldest and one of the most famous wizards in the world. Had it not been for him, King Arthur would not have survived half of his adventures.
'The mind once enlightened cannot again become dark.' – Thomas Paine
Education is all about learning to think critically. If you learn that now, no one (politicians, I'm looking at you) will ever be able to pull the wool over your eyes.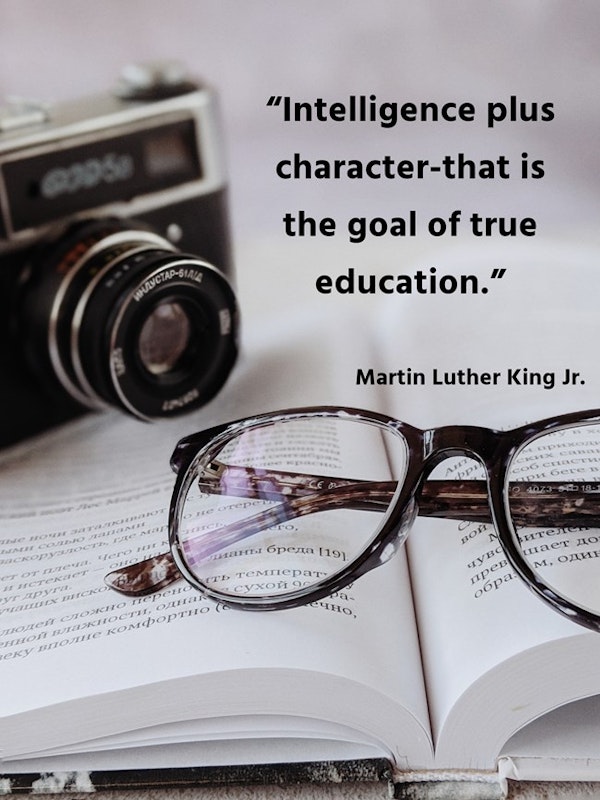 Looking for Motivational Quotes to Study Hard?
Even if you manage to look at the bigger picture of your educational journey, there comes a day when you have to take the bit between the teeth and study hard for your exams.
Exam Motivational Quotes for Students
'You don't always get what you wish for – You get what you work for!'
Whether you want to be rich and famous, turn your signature into an autograph, or get a good job, you have to work for it. Don't count on luck; luck comes to those who work for it.
'In a year, you'll be thankful you started today.'
If you ace this exam now, you won't ever have to deal with it again, and you'll be able to move forward towards your goals.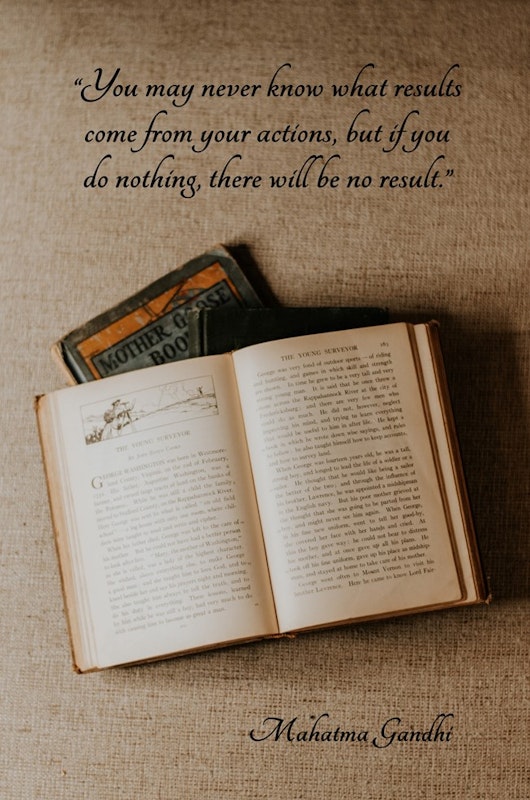 Encouragement Motivational Quotes
We've all faced a big exam. The one that determines the future. Be it an entrance exam, the bar, or simply that one that everyone fears because the professor is evil. Sometimes there are those frightful days, so gather your courage with some of these quotes.
'Every accomplishment starts with the decision to try.'
Don't despair; no matter how hard the exam seems, you've got this!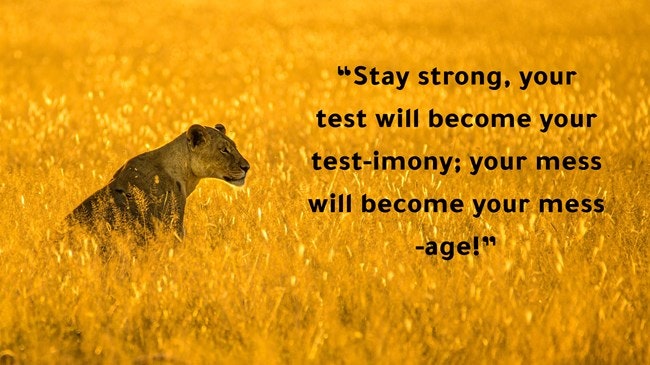 'Success is not final; failure is not fatal: it is the courage to continue that counts.' – Winston Churchill
Mr Churchill is right. Even if you're terrified of this exam, consider what is actually scaring you. If it's failure, remember that it's certainly not fatal! Ground yourself, take a deep breath, and grab that bull by the horns.
Motivational Quotes for Students' Success
Success is a fickle concept – we all see it differently. Still, you can't deny that passing your exams and making a name for yourself at the university is a good thing. A good name, you ask? You bet! We, teachers, love discussing our students and are thrilled to have diligent people in our courses.
'Studying is always the best investment in the future. Don't just study to qualify, but also study to edify, elevate and to amplify your life.'
Being successful is not just about exams – it's about your ability to use your knowledge to make your life better and improve the lives of those around you.
'You cannot change your future, but you can change your habits, and surely your habits will change your future.' – A.P.J. Abdul Kalam
To have a successful future, you need to start now. If you're still stuck in bed, consider changing your morning habits. Develop an energising morning routine to have a productive day.
'If you judge a fish by its ability to climb a tree, it will live its whole life believing that it's stupid.' – Albert Einstein
The man himself! Albert Einstein was right in claiming that we're all talented in different things. Take this as a sign to find the driving force that will motivate you to master your student life. Nourish your talents and let your success motivate you to keep up the good work.
Only Got a Minute? Look at These Short Motivational Quotes for Students on the Go
If you're already two stops away from your university and need some quick pick-me-up wisdom, we've got you covered:
'A little progress each day adds to big results.' (PS take a look at the StudySmarter app that'll help you make a little progress with your learning each day 😉.)
'There's no elevator to success, you have to take the stairs.'
'Don't fear the exam, make the exam fear you.'
'You won't be a supervillain if you don't start now!'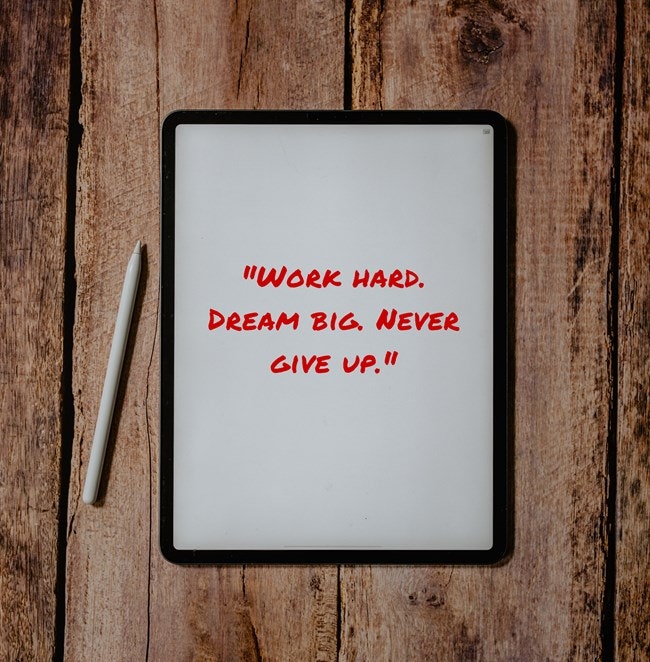 So as not to dampen your newly-found motivation, I wish you a productive study session with Dr Seuss's wise words:
'Oh the places you'll go, today is your day! Your mountain is waiting, so get on your way!'