This post may contain affiliate links. When you buy through links on our site, we may earn a small commission at no additional cost to you.
First Things First: Recommended Podcast Apps
Podcasts are available in many forms and lengths as audio-visual series or single episodes covering just about any topic. But before we jump straight into our podcast recommendations, we should address the glaring question: where and how can we listen to these podcasts?
There are many options that will provide you with your daily podcast dose. Some of them are free, and others are subscription-based with exclusive content. Listed below are a few of the most accessible and affordable apps.
Free Podcast Apps
RadioPublic. If you're looking for no-frills access to podcasts, this one is for you. No accounts, logins, or subscriptions are needed – simply download the app and start listening. You can download and save your favourites, and you're guaranteed hours and hours of attention-grabbing content. Top choice: Living on Earth, a show about changing environmental circumstances and sustainable living.
Pocket Casts. Available for Android and iOS devices, Pocket Casts boasts over 20 million media files along with great playback options such as silence trimmer and speed adjustment. Time for Your Hobby is one of its highlights where the team explores the big wide world of hobbies great and small (and just as great).
AntennaPod. Apart from letting you make playlists, this app has a smart space manager that'll make sure you never run out of memory as you power through your favourite podcasts. If you're into cooking and eating healthy, GastroPod is a great show that focuses on food through the lens of science and history. Mouth-watering AND informative!
Subscription-Based Apps
Spotify. Chances are you're already capitalising on that student deal from Spotify, but in case you didn't know, the app also has an awesome library of podcasts that you can save, download, and turn into a personal playlist. Check out Ear Hustle to hear candid stories from prison. Bet that's a perspective you've never thought of!
Audible. This is another app that has branched out into original podcasts in addition to books. In its series Sincerely, X (currently available on Spotify, too), people share their powerful (and somewhat controversial) ideas in a gripping manner.
Stitcher. Stitcher was never a music or audiobook app – its goal was simply to build a vast, accessible library of podcasts that you can arrange into customised playlists according to themes. The app also regularly features people of colour, women, and LGBTQ+ communities to provide insight from marginalised groups. I highly recommend Reading the Rainbow with LeVar Burton.
Podcast Recommendations for College Students
Now that you've got your apps figured out, you must be wondering where to start. On the other hand, if you already have a list of favourites, you might be looking for something new to tickle your ears while you're out and about. Most of these podcasts are available across multiple apps, especially Google and Apple Podcasts, so feel free to listen to them on all your devices.
General Ideas to Get You Started
1619. We're starting strong with the podcast devoted to commemorating the year the first slave ship arrived on US soil. This is a meticulously researched collection of various documents, writings, letters, and papers dissected by academics trying to navigate the almost-lost legacy of slavery.
Maintenance Phase. Let's face it, the wellness industry has us all running around like headless chickens, chasing herbal remedies for cellulite and magical solutions to stress. What no one mentions is the fact that cellulite is absolutely normal on ALL bodies and has nothing to do with BMI (which is also a lot of … compost). Maintenance Phase deciphers fact from fiction on various health trends, guiding you to your healthy self without gimmicks.
60 Songs That Explain the 90s. You know what, the 90s were a wild time. While I do not miss criss-cross hair … straighteners? … curlers? … criss-crossers? Anyways, while I do not miss the thingamajig, some of the songs back then were true bangers. But I won't say a thing – give it a listen and see how music shaped the decade.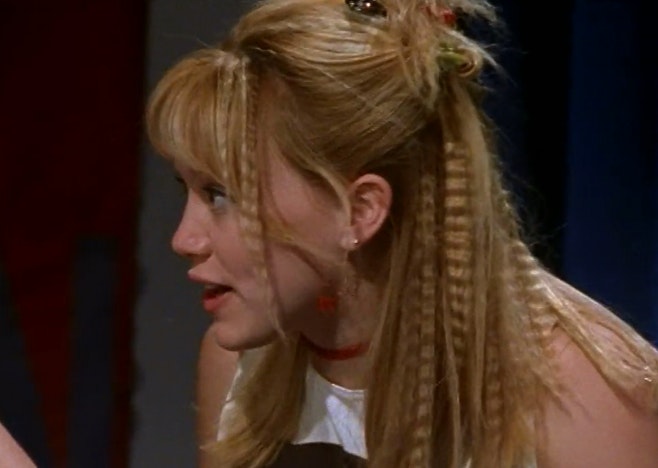 You simply had to be there 😀
Writers on Film. In case you've ever wondered, there are probably a few excellent academic books on every movie and TV show you love. Why not listen to their authors as they discuss how their analyses came to be. If you don't know where to start with films, we've got you covered with our inspirational list!
WTF With Marc Maron. If you want to listen to celebrity interviews with the likes of Barack Obama and Bruce Springsteen, this candid show is for you.
Fiction Podcast Recommendations
If you're a lover of books and stories, I've got great news for you. While you're waiting for your next free book to drop on Audible, you can check out some of these fiction podcasts:
From An Island. Each episode of this podcast gives you another clue about the mysterious island. Bite-sized pieces of information are bound to get you hooked, but who knows if we'll ever discover anything about the titular island.
Oil Your Sherlock Gears with These Crime Podcast Recommendations
For a generation that grew up with countless seasons of CSI: InsertCity, it's no wonder we get so hooked on all these crime documentaries and investigative journalism. Thankfully, the world of podcasts is brimming with cases to be solved.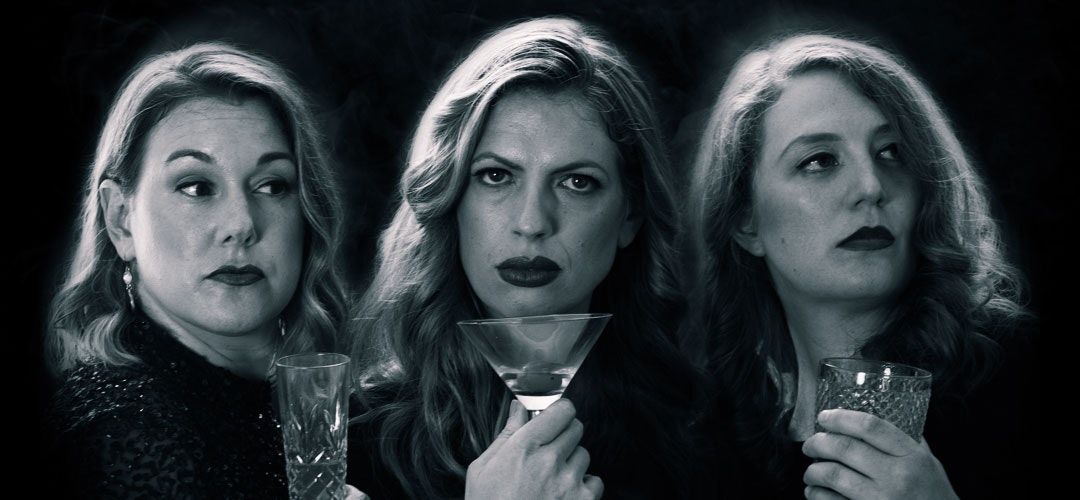 Tired of Crime? Shake Things up with Some Comedy Podcasts
When criminal podcasts get too gruesome, it's time to switch it up a little bit. When you need a break from whatever gloomy mood, maybe some comedy podcasts can help you out!
Blast From the Past with Some History Podcast Recommendations!
The Unusual History of Every Thing. To make a smooth transition from comedy to history, I suggest checking this beauty out. Cultural observations trace the origins of items both commonplace and weird. If you wish to awaken your childlike curiosity for the world, this one is for you!
Hardcore History. Don't expect a boring lecture from this series because the host, Dan Carlin, delivers expertly researched themes in a chatty way and makes unconventional analyses, comparisons, and speculations. Was Alexander the Great actually that great? Tune in to find out!
Our Fake History. From mummies to pirates and moon landings, this clever show busts the biggest myths of history. If you're familiar with conspiracy theories about the notorious Bermuda Triangle or alien-made pyramids, get ready for a wealth of information from all epochs and parts of the world!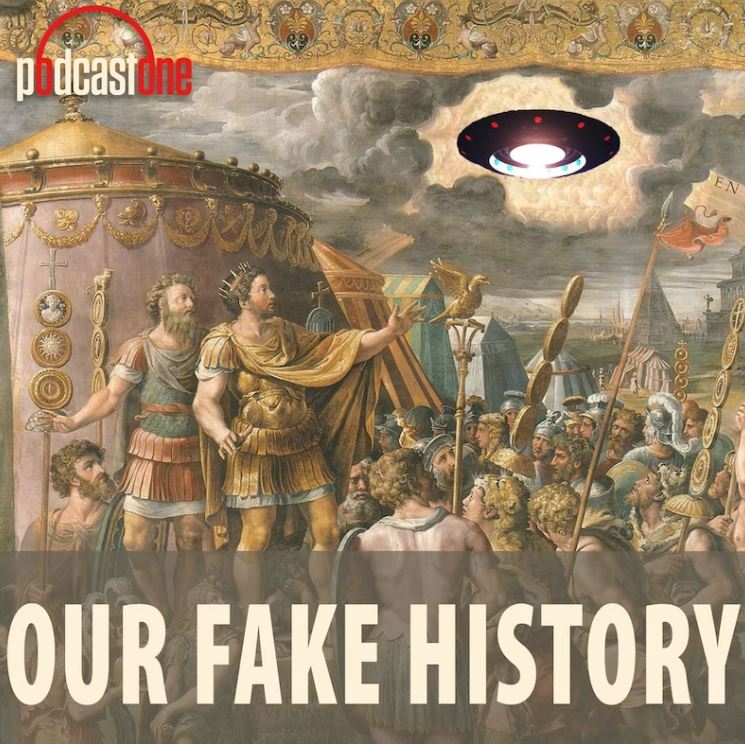 My History Can Beat Up Your Politics. Although the title is funny, this podcast explores political history in great detail. It's a true wonder for history buffs!
Honourable mention: SpyCast. Hosted by the International Spy Museum, this podcast gives full-length interviews with former spies who divulge sides of history you never thought existed.
Where Did We Come From, Where Do We Go?
If you're feeling a teeny bit overwhelmed by choices, don't worry, we all do. In the sea of quality podcasts, it's tough to choose just one, but if I had to choose, I would say Wooden Overcoats win all my votes!
Whatever you decide, don't forget to have fun! 😀
Image Sources:
https://twoupproductions.com/36-questions/podcast
https://drunkwomensolvingcrime.com/