On Student Jobs and Their Discontents
Let's get some facts straight: studying is not cheap, and student life is not luxurious – unless you've got extremely wealthy parents who cover all your costs! In a sea of students, not everyone can get the perfect scholarship that covers all expenses, which means that getting a mini-job can be a very good option.
Having a part-time job as a student allows you to supplement your income (i.e. the one coming in from your parents) and also comes with these pretty great benefits:
Working as a student will also boost your self-confidence, illuminate future work ambitions, and help you with career planning. PS, even if your student job is bad and unrelated to what you're studying or want to do in life, you'll still learn a great deal, so try to look at the bright side of things.
Student Job Ideas for College Students
I'll let you in on a secret: as a student, you might want to be looking for jobs with varying degrees of mental and emotional engagement. In your early years of study, your focus should be primarily on your courseload – readings, essays, exams – if you aim to graduate in a decent time. During these years, look for jobs that don't require too much energy, especially not mental energy. Once you've hit the final year and are a prolific learner, you'll be able to achieve your academic goals in less time, allowing you to do more demanding jobs.
Here are some of the most popular student jobs for college students:
Administrative assistant. This one is quite a well-paid job that you can do nearly mindlessly. Scanning, copying, data entry … well, buying coffee too. Most of the time, these jobs will allow you to listen to audiobooks or recorded lectures while you're doing them, which is beneficial to your studies. (Personal confession, my first student job entailed a lot of scanning because our archive had been deleted. Let me tell you; I've read more books than I would have imagined possible.)
Barista/waiter. If you're a people person, don't mind a bit of a chat, and are not against listening to occasional tantrums and saying that the manager is, indeed, not there while smiling absent-mindedly, working in a café or a restaurant is a good way to earn some cash. Once you consider the tips, it's quite rewarding for students (not to mention all the interpersonal skills you'll master).
Retail assistant. For the sake of transparency, this will not be your favourite job because not everyone coming in has common sense or basic etiquette. If you're thick-skinned and unlikely to take these things personally, go for it, but maybe find another option if you're sensitive.
Telemarketer. Nobody likes cold calling, but someone still has to do it. As a telemarketer, you'll be asked to call customers and present your product in your best attempt to sell it.
Customer service/call centre. In this instance, you're the one answering the phone and trying to help confused customers. From asking them whether they've turned their device off and on again to listening to the woes of a broken heart, this job is not likely to get boring easily.
Cashier. Working at a cash register also includes some packing and ware organisation, but it's a popular student job. Most shops offer highly flexible work hours so you'll be able to attend your lectures and study in addition to working.
Tutor. Great at your studies? Monetise it! Sign up to work as a tutor and guide young (and fairly lost) souls towards their academic successes.
Bookseller. A combination of book love, communication, and administrative duties, selling books is an engaging job for students.
Assistant librarian. If you love books, I don't need to tell you anything else. In addition to helping people find their way around the library, you'll be responsible for stacking books, filing loan reports and notices, and answering emails.
Food deliverer. There's never a shortage of food that needs to be delivered. You can work on your bicycle or drive a company car, and the tips are quite generous (you do, after all, bring salvation to the hungry).
Other popular jobs for students include working as bank tellers, parking attendants, research assistants (though these positions are limited), pet sitters (or babysitters), or line cooks.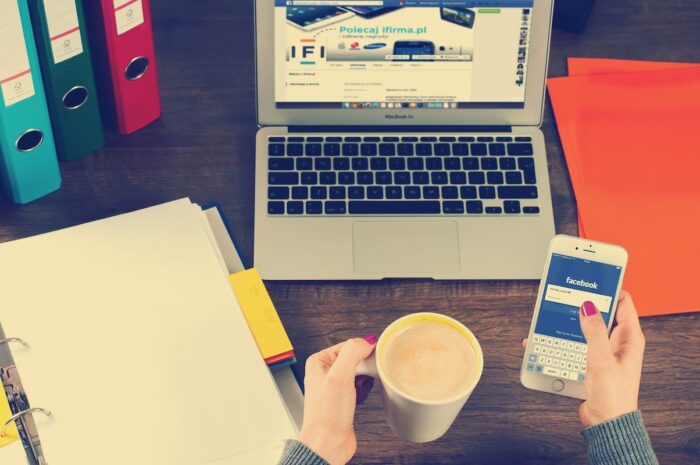 The Four Seasons: Seasonal Job Ideas for College Students
If you estimate that your courseload and exams are simply too time-consuming (which is perfectly possible), you may want to cut back on your student job. Many students opt out of working during the term and put their full efforts and energy into seasonal jobs during holidays.
Common seasonal jobs for students include:
Snow jobs – ski instructing, winter camp overseeing, teaching at Winter schools, or helping clear the roads.
Produce picking – seasonal fruits and veggies come and go in bursts; lots of people are required to pick them promptly, which presents itself as a good (if not really easy) job for students.
Summer jobs – swimming instructors, lifeguards, and Summer school organisers are always in demand. Additionally, organising festivals, working in the service industry, or working as a children's entertainer at birthday parties are also popular choices.
Additionally, during uni breaks and holidays, lots of students work as construction workers, seasonal delivery and catering assistants, and tour guides.
Online Job Ideas for Students
If anything good came out of the whole pandemic, it's the proliferation of online work. Suddenly everyone realised that working from home was not only feasible but, at times, more productive than slogging through the day in the office. With that, online jobs have sprung up. Here are some popular student options:
Online tutor. I've mentioned tutoring already, so I'll add that this is also a wonderful way to make cash without leaving your home.
Social media manager. If you're crazy about Instagram, TikTok, or Facebook, you can work as a social media manager. Some background in marketing is helpful but not necessarily a rigid prerequisite.
Proofreader/editor. If your English is impeccable and you are detail-oriented, you can work as a proofreader or editor. People will send you their texts to fix up and pay you quite well.
Ghostwriter. Many companies need someone to create content for them, which is where ghostwriters step in. From drafting emails to creating brand advertisements, ghostwriters always have something new and exciting to research and write about. Similar titles include copywriters and content creators.
Web designer. No offense intended to anyone studying software engineering, but web development is a skill anyone can master with a few online courses. Invest into your skill set, and you'll be able to fetch enviable revenue.
Video editing. If you're skilled with relevant software, you can have quite a bit of fun with this job. Put your creativity to good use and make an impact with your creations.
Data entry. Plain and simple and can be done from home. If you hate Excel, you'll probably absolutely despise it by the end of it, but it'll still help you make ends meet.
Other online jobs for students that don't require a wide skill set include transcribing, search engine evaluation, or graphic design. There are even passive sources of income, like making money from ads on personal blogs, participating in online surveys, or creating printable stickers and selling them on Etsy or Redbubble.
Some Creative Job Ideas for College Students
In each of us, there sits an artist waiting to be summoned (wise words by me). Some of these artists are more reluctant than others, but if you feel like your inner creative spirit is looking for a more soulful job than common student jobs, there are options for you:
Floral designer
Glassblower
Woodworker
Cartoonist
Illustrator
Animator
Special effects artist
Marketing manager
Screenwriter
Theatre assistant/director
Set designer
Makeup artist
Singer
It goes without saying that if you want to work in the arts department, you must possess at least some talent for your preferred job. If you've been complimented on your doodles in school (because we all doodle when we're bored) or can whip up a mind-blowing photo manipulation, you should consider getting a job that caters to your creativity. For your own pleasure and joy.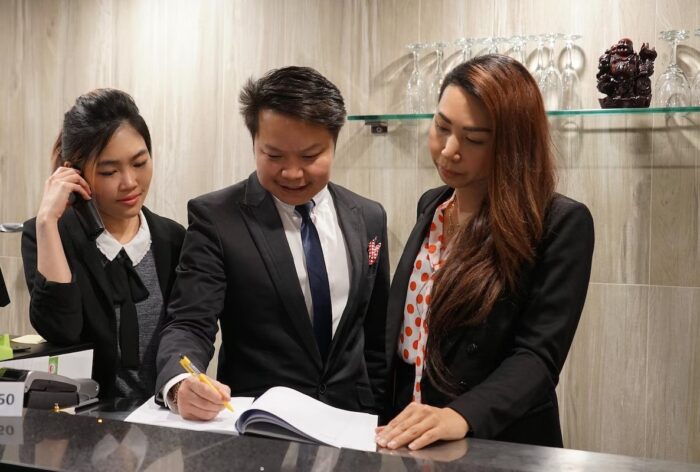 Student Jobs – They Work Like Charms
Having a job as a student is a great way to make money, learn a range of transferable skills, and even build a strong network that can help you get a job once you're done with your studies. Getting a job as a student is also not as difficult as it may become once you've graduated – most of the time, only basic information is required and the interviews, if there are any, are straightforward and stress-free.
Popular student jobs also don't require massive qualifications – in many situations, you'll learn on the job or receive the necessary training. Positions in the retail and service industry are always open, and seasonal work is a good way to make extra income. If you're looking for home-office work, you can offer classes online or work in data entry, content creation and editing, or customer service.
Whatever you choose, do your best to pick up valuable skills that'll help you in your future career. Don't get too stressed over student jobs (totally not worth it), and don't forget to make enough time for your studies.
Good luck!