Top Education Blogs for Students
Before the age of entertainment and social media, the real intention behind popularising the internet was to make information and knowledge readily available to everyone (although it seems these days that this aspect of the internet is somewhat overshadowed by people's desperate need for attention, aggressive ad placements, and slightly unconvincing ideas of a metaverse). Still, there is an abundance of online learning opportunities and resources if you know where to look, and some education blogs are top-notch.
What makes a good education blog, you ask? Good education blogs are written and curated by experts in their respective fields, teachers, instructors, and other educators who are not afraid to take their knowledge online. Now, why would anyone be afraid of that, you might ask? Well, go back to school and suggest to your teacher that you use the internet for homework research. They might just get a fit.
Nevertheless, education blogs are on the rise, and we're introducing the best among the rest out there!
Top UK Education Blogs 2022
There's a blog out there for everything. If you don't believe me, google a niche hobby and be surprised. While some may be slightly annoying (just give me the recipe, I don't care about your grandma's secret ritual, and this is the seventh different grandma you've invented this week!), others are greatly informative and cover tons of relevant topics. And what is more relevant than education?
The advantage of reading top UK education blogs lies in their familiarity with the UK education system. There are facts and explanations, but these bloggers also know how certain information should be framed and to which extent you need to put effort into mastering their content.
Without further ado, these are the best education blogs in the UK blogosphere:
Student Minds
The Student Minds Blog is the UK's biggest blog dedicated to student mental health and university life. Run by Student Minds, the UK's student mental health charity, and led by a student editorial team, the blog provides an open, caring, and inclusive place to read and share students' experiences living with mental health difficulties.
The Exam Coach
The Exam Coach focuses on exam preparation and revision resources for the UK's 11 Plus and GCSE exams. From vocabulary lists and practice exam papers to GCSE study guides, this blog aims to help students approach their exams in the right way, paving the road to success.
The RGU Student Blog
Launched in 2016, the RGU Student Blog is a blog written by students for students. 'We wanted to create a space to help share the stories from current students and alumni of Robert Gordon University in Aberdeen to showcase student life,' says the admin of the blog. The blog features a wide variety of stories showcasing placements, student support, what it is like to study at RGU, and life in Aberdeen and the surrounding area.
Codexterous
The blog site codexterous offers a wealth of resources for teaching English, as well as lots of posts and articles digging into the complexity of English as a subject. It is produced and co-ordinated by Andy, an English teacher with a PhD in twentieth-century literature.
Save the Student
Save the Student is the UK's leading student money site. 'We've been helping students to save and make money since 2007 with the help of a dedicated team,' proudly announces one of the members. 'We post everything from how to save money on your shopping and which student bank account to choose to the best student deals and discounts.'
Student Hut
The Student Hut is proud to hold the status as one of the most engaged blogs among students in the UK. The blog aims to provide transparent and relevant information on all aspects of student life while giving students the opportunity to be heard too. From helping prospective students pick the right degree to the overview of top video games, the Student Hut covers every aspect of student life you might be interested in.
The Chemistry Blog | ReAgent
ReAgent Chemicals is a UK chemical manufacturer. It's part of our mission to inform and educate people about chemistry and the uses and benefits of different chemicals. Our range of educational resources helps students from middle school to university and beyond to further their progress in the field of chemistry.
History Bombs
History Bombs' engaging website offers award-winning history videos, teaching materials and articles on a range of topics, including WW1, WW2 and the Industrial Revolution. History Bombs has been designed for teachers, homeschoolers, and students aged 10 – 16 year olds. Website memberships are available, which give educators and students access to our full range of original history videos and teaching materials.
Tanya Khovanova's Math Blog
'I want to share some ideas about mathematics and about my life as a mathematician,' says Tanya Khovanova, in whose Maths Blog, you'll read about such things as the properties of numbers and sequences and how mathematicians approach practical things.
To quote the author herself: 'I started my life as a genius girl mathematician, winning silver and gold medals at the International Math Olympiad (IMO) as a teenager. My PhD is from Moscow State University. When I got married, I wanted to have a family and mathematics at the same time, but being a woman, this affected my mathematics career. Now my kids are growing up and mathematics is becoming more and more important in my life. This is why I decided to start this blog.'
The Student, Edinburgh
Now, here's a true gem. The Student is a student newspaper published in Edinburgh since 1887. Founded by none other than Robert Louis Stevenson, the oldest student paper has been actively promoting various cultural content, truly upholding the central tenets of student life – broadening students' horizons. You will find many topics catering to your interest, from theatre reviews to scientific articles.
Chemistry Hall
The Chemistry Hall is a blog with the sole aim to 'educate and share knowledge about chemistry.' From explaining chemistry to absolute beginners to helping professors organise their lectures, the Chemistry Hall is an accessible website that adds a light-hearted spin on an otherwise tough subject. You will find everything of note in the world of chemistry here – from research highlights to education to newfound passion for this natural science.
Beyond Secondary Sources
The Beyond GCSE Revision Blog creates a series of resources for students preparing to take their A-level and GCSE exams. The materials provided are written by experts and align with the national curriculum, providing you with ample opportunities for practice and revision. The blog is written in a relaxed way, which makes reading pleasant, but it is extremely detail-oriented, and up-to-date.
University of London Student Blog
Students of the University of London have also banded together to start a blog that provides honest, detailed, and attractive covers of various aspects of student life. You don't need to be a student at the University of London to benefit from this blog, as their themes apply to broader student experiences. From discussing how working through your reading list promotes better study sessions to musings about modern democracy, this blog is a promising and entertaining read for everyone.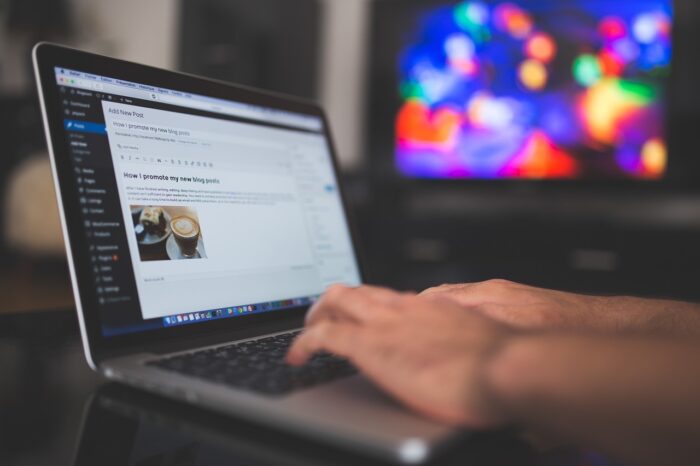 The Importance of Being Aware of Education Blogs
In the sea of education blogs, you should be aware of those that are not your most reliable friends. When you're looking for a good education blog, you must pay attention to several things to get the most out of your reading time:
Sources of information. Always check whether the blog in question volunteers information about where they're getting their sources. Who's writing for them: professionals or laymen? How transparent are they about their intentions? Is there a hidden agenda behind the blog (e.g. advertising certain products)?
Is the information up to date? The world of science changes fast, and the education blog you're reading should be in touch with that.
How relevant are the topics it covers? Education blogs should be all about students, but that doesn't mean they should ignore other spheres of life like art, culture, or politics. However, if you keep feeling that your grandma may enjoy the blog more due to its obsession with knitting patterns, you may be onto something.
With that being said, the blogs we've provided in this post are super legit – we're just reminding you to be careful should you stumble across other sites that aren't as legit 😉.
Why Education Blogs Matter
While you're busying yourself with reading education blogs, remember that these nuggets of knowledge and wisdom are all about educating AND helping you become the best version of yourself. Education blogs are highly important as they
promote autonomous learning by prompting you to take your studies into your own hands,
spark discussion and dialogue,
allow a variety of voices to be heard,
cover a range of student-friendly topics, helping them navigate student lives easily, and
promote creativity and scientific inquiry.
Additionally, education blogs allow for networking opportunities, foster individuality, and encourage taking initiative. Treat yourself to a blog today for a better tomorrow! 😊