Weekend Trips: Don't Just Rest, Recharge!
Travelling is a great way to experience something new, learn and try plenty of things, and recharge your batteries. After a gruelling week, it may be tempting to plop onto the nearest couch, grab a remote control, and binge on Netflix, but hey, how about a short trip? Weekend trips can add a boon to your weekends and relax you in ways your TV (and endless chores) simply cannot.
Taking time off is immensely important. Pushing yourself for too long leads to burnout and loss of motivation, which leaves lasting consequences. Weekends are an ideal opportunity to find a way to relax. In their essence, Saturdays and Sundays are always special – family time, parties, movie nights, and simply sleeping in can lighten up the week. However, if you're not sure what to do, you should consider a weekend trip.
Besides, the workers of the world did not go about protesting against 70-hour work weeks so that you would work through your whole weekend!
Packing for a Weekend Trip
What is one undeniable fact about weekends? They're short. Sad though it is, time simply flies by. In the sphere of weekend trips, this means packing light! You do not need a suitcase or too many frills – your backpack will be enough.
Now, if you're new to this little life hack, it's time to evaluate your needs for a single weekend. Obviously, you'll need a change of clothes and underwear, but do you seriously need three kilos of accessories? Hardly so. Weekend trips are a good way to improve physical and mental health, and carrying less and enjoying more is one way to do it. Besides, less luggage is far more environmentally-friendly.
The Failsafe Packing List for a Weekend Trip
Without being too abstract, I'm offering a list of items that has never failed me:
Comfortable shoes. Whether you're going on a hike or checking out a city, you can expect to walk around a good deal, so comfy shoes are a must. I prefer to be in sneakers at all times, but some fancier shoes are a good idea as long as they're well-made and slightly elevated (let's avoid lower back pains).
Spare clothes. Be honest now, do you pack your underwear as if you're going to have an accident every day? Because I do! Luckily enough, undies don't take up too much space. Now for a weekend trip, you usually won't need more than two shirts and several pairs of undies and socks.
A hoodie/sweater. If it's not that warm out, you should pack some long-sleeved items too, but the good news is that one hoodie will keep you warm for the weekend. That is unless you set out to spill all your food at every meal.
Jacket. Chances are, you should have one with you, but luckily, you'll probably be wearing it when you set off anyway, so that's a no-brainer. To reduce the load and give your back a break, check the weather forecast to avoid bringing too many (or too few) sweaters and jackets.
Charger(s) (and adapters). Don't overpack with gadgets, though. Unless your weekend trip includes a conference or business meeting, leave your laptop at home. You'll need your phone and maybe a kindle to keep you occupied.
Basic hygiene items. Your toothbrush and toothpaste and travel-size deodorant can be stuffed anywhere in your bag. On the other hand, most hotels have shampoos and soaps, so you don't need to carry them. Similarly, towels are a beautiful amenity wherever you decide to stay. Some basic make-up is an option too.
Some sleepwear. Maybe not your luxurious satin pyjamas with the matching bathrobe. In fact, an oversized shirt should be more than enough. Again, winter travel may necessitate some bottoms, but in all honesty, I've found leggings to be satisfactory for a weekend trip. Plus, they take very little space.
Necessary documents. Your ID, passport, and some money (thank god for international exchange and ATMs).
Make sure you wear your bulkiest clothes on the travel day – a jacket, hoodie, and long trousers. If you're warm, you can always layer down and leave the extras in your room.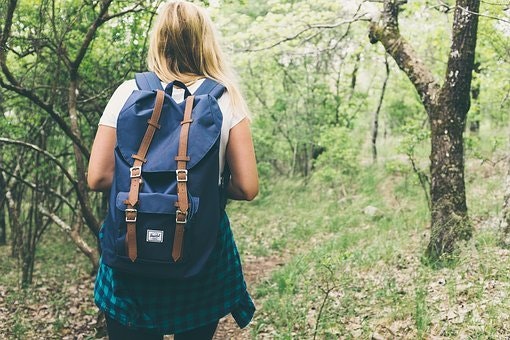 But Where To? Finding Weekend Trip Ideas
Since one of the biggest downsides to weekends is their brevity, planning a getaway may feel limiting – but it doesn't need to be. While you can't exactly fly across the globe (for sheer jet-lag reasons) over a weekend, there are plenty of places to check out. On your way to your idea, follow some of these simple tips:
The location should be within three to four hours. Any extensive trip may leave you tired, which can impact your whole experience. Crankiness is not a good companion to long walks and/or busy schedules. If you're flying, your flight will ideally not exceed two(ish) hours, especially if you account for the airport waiting time.
See if there are neighbouring cities you haven't seen yet. Most people shun close-by locations because they 'can always see them', but chances are you're missing out on great museums, a riverside, or old-town fortifications brimming with history. Similarly, there are probably tons of hiking trails around, as well as lakes, woods, and mountains to leave footprints on.
Make a plan. To make the most of your weekend trip, do some preliminary research on your locations. Book necessary tickets and passes and note which sites you want to visit. When travelling to a small town, two days are enough to see most of it, but if you're going to places like New York, Paris, or London, you'll have to make some cuts. I personally prefer a busy schedule to lounging around, but if a trip to the beach pleases you, by all means, go for it!
Start early. Don't waste your precious time by sleeping till noon. Get up with the sun and hit the road!
Pack Your Bags; We're Going!
But where exactly, you ask me? Hmmm, unfortunately, my crystal ball cannot quite divine your current location, so I cannot tell you exactly where to go. What I can do is provide you with some must-see places around the world and wish you a happy and safe trip!
Weekend Trips – UK Edition
The UK and most of Europe are accessible to many people, be it by train, bus, or aeroplane. If you're out of ideas for the UK, get ready to explore:
London. I'm sorry if you're a Londoner tired of the hustle and bustle of the city, but otherwise, London is simply a place to be. With unlimited access to most museums, an incredibly sophisticated public transport system, and the charming world of theatres, this is a place where you'll never run out of things to do! If you want to try something new, you could go hot-tubbing along the Thames (yes, seriously, hot-tubbing!).
Edinburgh. In need of good food, culture, and a hike? Head up to the Scottish capital for a dose of beautiful architecture, museums, and shopping. Don't miss the hilltop castle (don't have a leg day beforehand!), and work your way down to Princes Street. If you go in August, you might catch the festival for true local flavour.
St Davis. I have no idea why people ignore the Welsh side of the UK, but if you wish to rectify this, head to St Davis. With its historic cathedral and a series of quaint shops, you're sure to have a great time.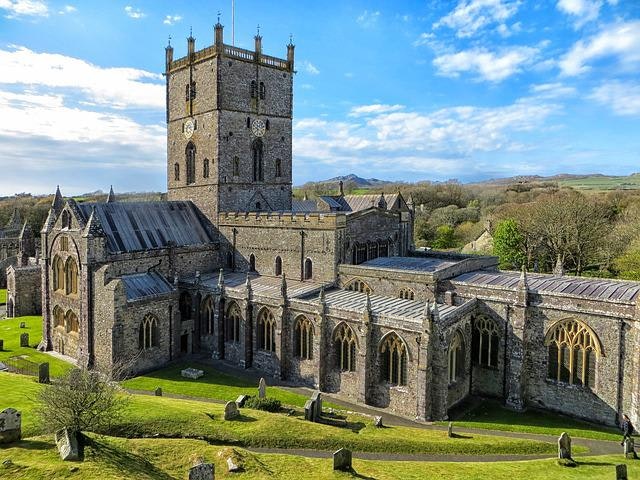 Devon. You know of Peter Rabbit, of course? But have you ever channelled your inner rabbit? I thought so! You have to fix that by going to Devon. Don't forget to visit the model village, Babbacombe, while you're hopping around!
Cotswolds. This is a true fairy-tale getaway for all you folks who like to be on the go. Cotswold villages stretch all the way from Bath to Stratford, and even if you tire of one, you can easily jump into the next! Check out Castle Combe for the city market dating back to the fourteenth century, or drop by Burford for imposing medieval bridges. If you're a fan of fantasy, Bibury is the home of the movie Stardust and a true postcard experience.
Bristol. If you're looking for a distinctive music scene, Bristol is the place to be. Apart from being a great place to live, it's a spot where old and new converge into an impressive tapestry of influences and things to do. Visit the Suspension Bridge and trace Banksy's art along the town for a true blend of old and new.
Oxford. Apart from its prestigious university complex, Oxford is a beautiful town to explore over a weekend. Hop to the Bodleian Library (most definitely on a guided tour) to see some of the oldest books in the world, find out why the columns on the right and left sides are different, and, yes, see where some Harry Potter scenes were filmed. While you're there, make sure to visit Queen's Lane Coffee House, the oldest café in the world.
Isle of Lewis. If you're looking for a change of scenery, the Scottish plains are a good bet. See the Callanish Standing Stones and learn about the oldest traces of civilisation within this megalithic complex. Who says Stonehenge is the only mystery of its kind?
Cardiff. Stunning scenery, an eye-catching castle (especially after William Burges's makeover), and the oldest record shop in the world? Sign me up! You don't have to go far, only to Cardiff. While you're there, make sure you don't get into the time warp while the Tardis is charging!
Dublin. Don't hate me, Ireland! Ireland deserves an honorary mention even though it's not a part of the UK. Still, Dublin needs no further recommendations – it's a cosmopolitan wonder full of things to do!
Hello, Europe's Calling!
… and demanding some of the attention back! There are far too many European cities to visit, and it would probably take some weeks to cover them all. But, in addition to Paris, Munich or Prague, which you simply can't go wrong with, here are some 'forgotten' beauties.
Bruges, Belgium. The Flemish capital is under UNESCO's World Heritage protection owing to its historical significance in arts, culture, and architecture. The first fortifications were built some time after Julius Caesar's conquest to defend, believe it or not, the city from pirates. Sometimes called the Venice of the North, this city is as picturesque as it is famous, with its cobbled streets, timbered houses, and quaint churches. While you're there, you might visit the beer museum, make your own chocolate, and have some waffles.
Tromsø, Norway. Nowhere will you see beautiful northern lights AND whales – actual, real whales – like you would in the northern corner of Norway! I shall say no more. The airport is close to the city, and you're likely to see either white nights or really dark ones. It'll be a novel experience however it turns out.
Istanbul, Turkey. For a different feel, fly to Istanbul. While I'm sad to say that the airport is not always most welcoming for long layovers, the shuttle to the city is cheap and runs often. Spend two days in this beautiful place, and you might just regret not having brought bags and bags of coffee and lokum back (proper Turkish delight, not that fake nonsense the White Witch gave you, Edmund!).
Split-Dubrovnik, Croatia. If you're yearning for some Slavic vibes, do not miss out on Croatia. This double trouble is brimming with Roman influences (Diocletian's palace in Split or the fortress in Dubrovnik), boasts amazing ice cream, and the seaside is mesmerising. If you're a Game of Thrones fan, welcome to the filming locations!
Porto, Portugal. I have the impression, correct me if I'm wrong, that Portugal is often overshadowed by Spain, but unjustly so! If you are looking for some delicious wine, colourful coastal cottages, and hot summer nights, don't miss out on Porto.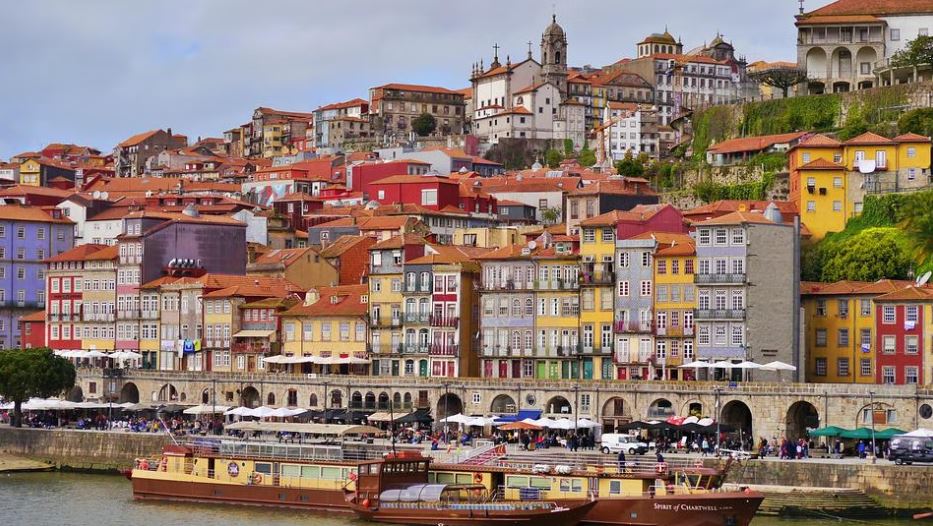 Bavarian tour. Bavarian cities are usually not that big – at least their fortified centres aren't. If you're longing for some German feel, sausage and all, I suggest taking a plane to Munich but skipping the metropolis. Instead, take a train to Rothenburg ob der Taube or Füssen (the home of the famous Neuschwanstein castle) to really experience the Franconian side of Germany.
Amsterdam, the Netherlands. For me, Amsterdam is the city of flowers, bicycles, and serenity. In addition, it is one of the most liberal capitals in Europe, so be ready to see some excellent street art, buskers, bustling nightlife, and, yes, some brownies here and there 😉.
Athens, Greece. The cradle of civilisation is the home of the most impressive architectural, cultural, and culinary feats. Walk in the footsteps of ancient philosophers who brought us a plethora of concepts and theories, pay homage to the Greek pantheon, and enjoy some delicious gyros and spanakopita! While the world is not divided into Greeks and those wishing they were Greek, there is some space for Greece in everyone's life.
Florence, Italy. It would be unfair to conclude this list without mentioning the home of arts and architecture. Make sure to visit the Uffizi Museum and take a picture with the best backside in Florence, i.e. David!
Best Weekend Trips in the US
The US is a vast country, and planning a weekend trip can seem like a nightmare. Thankfully, there are great flight connections that can take you anywhere in a matter of hours. Sort of. Unless you're flying from the East Coast to Hawaii. But more on that in a second. Naturally, honorary mentions go to New York and Las Vegas, but some other unforgettable options include:
Disneyland, California. You knew this was coming. But let's face it, Disneyland is something every person should experience at least once. In addition to all the characters and rollercoasters, Disneyland is simply a feast for the eyes with the amount of attention paid to every detail. Do you know how it's always so clean? A whole underground system of tunnels allows cast members to quickly travel around and take care of any problems!
Boonsboro, Maryland. Only a few hours from Washington DC, Boonsboro is home to enormous caves, stalactites, and … the darkest episode in the history of the Civil War. On a brighter note, The Boonsboro Inn, owned by Nora Roberts, a well-known romance novelist, is a lovely place for couples looking for a romantic getaway.
Naples, Florida. If you're flying from Miami, this cross-cultural little town is a must. It was built in a fit of Mediterranean Revivalism and used to host the wealthiest people some hundred years ago. Order some seafood, channel your luxury dreams in one of the coastal restaurants, and don't forget to visit the maritime museum.
Davis, Oklahoma. If you're looking for a natural resort, visit the tallest waterfall in Oklahoma. Surging from about 77 meters, the waterfall creates a pool at the bottom where you can relax and refresh. Once cooled down, visit the Coolings Castle, a structure inspired by the English countryside.
Florida Keys. For an authentic Caribbean feel, visit the wonderful beaches of the Florida Straits. While you're there, make sure to visit the Dolphin Research Center for a show of a lifetime!
Boulder, Colorado. America's happiest city is like a painting against the Rocky Mountains. The city holds annual music festivals and polar bear plunges to keep everyone entertained. Its natural history museum is stunning, and I hear that Boulder Dushanbe Teahouse is just as exquisite as its history (Tajik artisans built the teahouse in Dushanbe, which was then deconstructed and sent to the sister city, Boulder, where it was rebuilt). Fascinating, isn't it?
Memphis, Tennessee. The beauty that inspired Tara Stringfellow's recent bestselling novel is as vibrant and jovial as its most famous MVP's hips were. I'm talking, of course, about Elvis Presley, whose roots are tied to this town, among many other musical tales and influences. If you're searching for a jazzy feeling that's not in New Orleans, pack your backpack and head out to Memphis.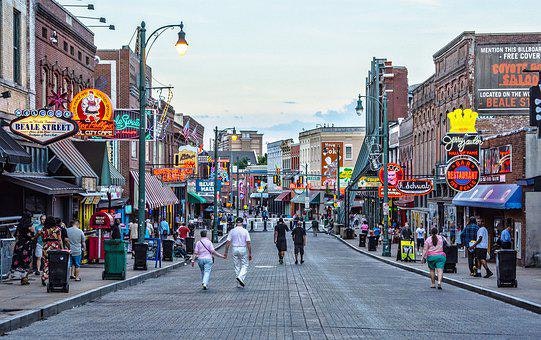 San Antonio, Texas. This city is a living monument to Spanish colonial heritage, especially the Alamo mission. You can trace the footsteps of Spanish settlers, enjoy the San Antonio RiverWalk, and check out Hemisfair Park. If you need an adrenaline boost, there are three amusement parks within city limits, or you can watch the San Antonio Stock Show and Rodeo.
Honorary mention: San Diego, California. Especially when there's a Comic-Con happening! Make sure you book your tickets in advance, though!
Of All the Places to Go to for A Weekend Trip
The world is too big for a simple weekend – so, why not make it a regular adventure? Pack your basics in your favourite backpack, leave your laptop at home, and make sure your passport is there. It's hard to pick and choose where to go, but what matters is that you have fun regardless of whether you're going solo or not.
Don't dwell on it too much; get up early next Saturday and hit the road – you won't regret it! Have a safe trip!