Best Places to Study Abroad – List of Things to Consider
Studying abroad is one of those invaluable student experiences that everyone should have – at least in an ideal world. But alas, we know that the world is not ideal and that not everyone can afford to study abroad, so if you're planning your big adventure, take a moment to feel grateful for this wonderful opportunity!
If you're only at the beginning of your journey and still wondering where you should go, there are a few things to consider. Assuming that you are flexible and only have a vague idea of what studying abroad might entail, I'll tell you that it's only going to be one of the best things you've done in your entire life.
But before you pick a place to study, there are a few things you should bear in mind:
Which country would you like to go to? Sometimes we feel this strange and inexplicable pull towards certain places. Foreign places have a magic to them, and if you feel it calling you, maybe you should answer. On the other hand, if you're not particularly specific about where you want to go, you can start by doing some basic research on places of interest. Or you can follow our suggestions for countries with acclaimed universities!
Which university has an interest in your field of study? Once you've picked a country, you'll need to narrow your search to those universities where you can pursue similar subjects that you would have at your home university. There's little point going somewhere as a business student if they don't have a business department or courses offered in a language you can understand.
Finances. You have to budget your study abroad plans carefully. Are there scholarships available? Would your parents help you out? Are you allowed to work in your host country? Google typical student expenses or go to your chosen university's webpage, where they usually outline monthly costs for international students.
Best Places to Study Abroad in Europe
If you're looking for a Euro Trip (minus the disgusting scenes), you're on the right track to a world-class education. Europe boasts a long history of high education and some of the best universities in the world. For the most part, it is also very international-student-friendly, with at least a portion of the population speaking English. (Of course, you should try to learn a bit to get by with your daily chores, but nobody expects you to instantly bounce to C1/C2).
Here are some of the best places you can go to:
Berlin, Germany. Berlin is one of the most international cities you're going to find. It is proud of its two highly-ranked universities (Humboldt and Freie Universität), the application process is simple and can be completed online, and there are no entrance exams. German education is highly versatile and innovative, focusing on individual research and fostering academic curiosity. Germany also has this great feature: no tuition fees (only a small semester fee that covers your public transport in the city)!
Madrid, Spain. Universidad Autónoma de Madrid is one of the most prestigious universities in Spain. Since it's in Madrid, you can expect a fair share of English courses, but in general, if you want to study in Spain, you might want to brush up on your Spanish skills. Universities in small towns give the authentic student-life vibe too.
Lisbon, Portugal. If you're not quite ready to live frugally like many students, Lisbon is known for its high standard of living. The University of Lisbon also takes excellent care of its local and international students with various activities, sports programs, and mobility options.
Paris, France. For real-life glamour and world-class education, Paris is your best bet. Don't expect to breeze through life like Emily in her silly little show, especially if you refuse to learn French. Paris is not all about luxurious restaurants and romance, especially when the University of Sorbonne is to be attended.
Bologna, Italy. If you're in love with history, why not go to the University of Bologna? A rich program, long-standing academic excellence, openness to novelty – what more could you look for? Many subjects offer various options, and the university is very supportive of international students.
Uppsala, Sweden. Uppsala University is particularly proud of its accessible programs. Covering just about any field of study you can think of, this university fits the needs of international students as most courses are offered in English. I would highly recommend this place if you're pursuing a PhD.
Prague, Czech Republic. Despite being the home of one of the oldest universities in Central Europe, Prague is far from traditional. The citizens know English, and many university courses do not require you to know Czech. Although formerly known for its low cost of living, you'd be well-advised to budget carefully. The Czech Republic has been hit by high inflation rates and has struggled with an influx of Ukrainian immigrants due to Russian aggression. However, just because Prague is not as cheap as it used to be, it doesn't mean it's not a great place to study – from museums and galleries to the rich nightlife, you can't get bored of these cobbled streets!
Delft, the Netherlands. Yes, Amsterdam is picturesque and, at times, wild, but the Delft University of Technology is the place to be if you're seeking high-quality education in any technical field. The Netherlands, too, joins the ranks of broad English-based course offerings and excellent conditions for international students, either via exchanges or full-time study.
Aarhus, Denmark. For one of the most intensive research programs, you should go to Aarhus. The university fosters healthy academic curiosity, is not short of funds, and promotes academic excellence across various fields in which it yields regular publications. Hone your research skills in one of the most underrated cities in Europe and secure a successful career path by obtaining a degree from the University of Aarhus.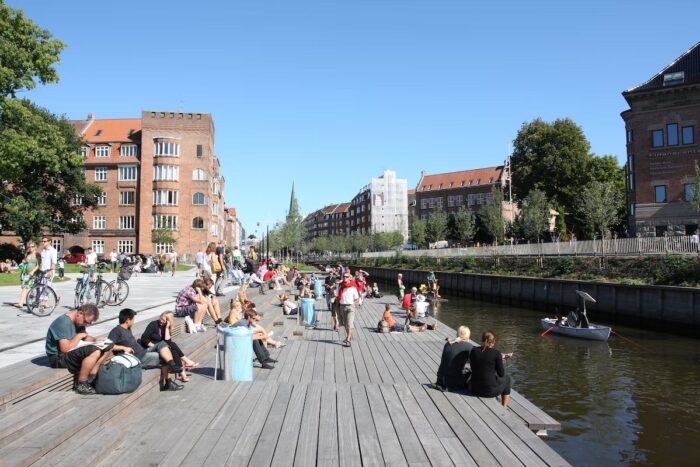 Best Places to Study Abroad in Latin America
While you will need Spanish (or Portuguese) to get by if you choose to study in Latin America, you will absolutely have the most fun! Music, food, history – Latin America is long overdue for some academic praise!
Check out these study abroad options:
Mexico City, Mexico. Might as well start with the most-coveted destination in Latin America (no offence to anyone, it's just us silly internationals). Mexico City has embraced its international student scene. With its urban modernity, Mayan history, and rich cultural scene, Mexico City is one of the most inviting places where you're unlikely to get bored. Its university is also renowned for its academic achievements, and it offers a good deal of English-taught courses.
São Paulo, Brazil. The second-ranked Latin-American university, Universidade de São Paulo, is not only a great place to study but also a more affordable option for international students. While you should take your time to learn the language, you will find a rich offer of English courses, especially in natural sciences ranging from biology and physics to oceanography and animal husbandry.
Bogotá, Colombia. Why not study in one of the happiest countries in the world? The University of Los Andes is one of the best Latin-American universities with many undergraduate and graduate programs. Reasonably close to the coast, the Unilandes is sure to appeal to sun-loving individuals willing to work hard and play hard!
Montevideo, Uruguay. The dark horse of today's race is the University of Montevideo. The university offers a great deal of internationally friendly programs and structures. The university organises internships and career counselling and supports better integration of international students (not to mention that it's in one of the safest cities in Latin America).
Antigua, Guatemala. This is heaven for medical students, as Antigua earns many bragging rights for its medical university, but La Universidad Rafael Landívar is equally well-accredited. With a great interest in economics and engineering, this university offers supreme education in Guatemala. Be sure to learn Spanish, though, as there are slightly fewer English courses.
Subject-Specific Suggestions for Your Studies Abroad
If you're already enrolled and steaming ahead with your studies, you'll be looking for universities that offer a similar field of study to international students. It is advisable to pick programs that match your alma mater's courses because you'll be able to transfer points you've collected while abroad instead of taking all the exams again.
Before you embark on your journey abroad, consult with the international office at your university and the office in charge of academic exchange (quite often, this might be with the dean of studies). See which universities your home institution has good cooperation with to make your transfer easier. Check out whether there are any scholarships and what you need to do to apply.
Best Places to Study Abroad for Psychology Majors
Psychologists of the world, unite! The study of the human psyche has interested philosophers and great thinkers since ancient times, and some amazing strides have been made in the field.
Here are top universities where you can study psychology:
University of Amsterdam (Netherlands)
Vrije Universiteit Amsterdam (Netherlands)
The University of New South Wales (Australia)
Ghent University (Belgium)
Karolinska Institute (Sweden)
University of Munich (Germany)
University of Geneva (Switzerland)
In addition, Austria, France, and Chile have excellent universities with significant reach in psychology.
Best Places to Study Business Abroad
All you business majors are lucky – you can study business anywhere, as it's a fairly popular field. But our choices and suggestions include:
Tilburg University (Netherlands)
Aalto University (Finland)
Escuela Superior de Administracion y Direccion de Empresas (ESADE) (Spain)
WU Vienna University of Economics and Business (Austria)
Polytechnic University of Milan (Italy)
Athens University of Economics and Business (Greece)
Instituto Universitario de Lisboa (Portugal)
The universities of São Paulo, Shanghai, and Seoul also offer rewarding business programs.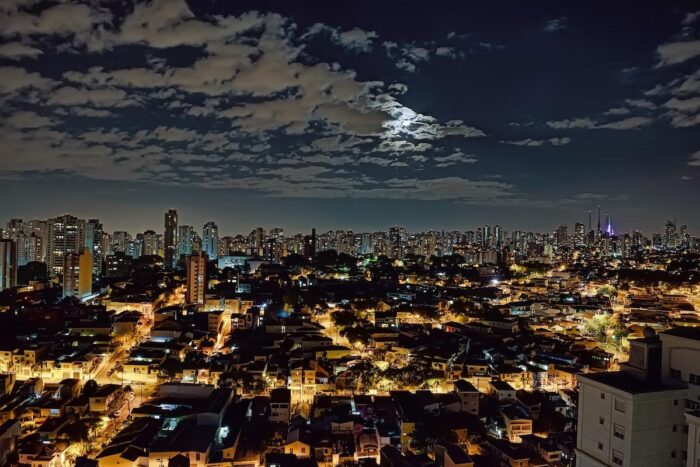 Best Places to Study Abroad for Environmental Science Majors
We've talked about sustainability and the necessity to change our habits, but what better way to stop the global catastrophe than to invest time and energy in studying environmental science?
These universities are leaders in the field:
ETH Zurich (Switzerland)
Université Grenoble Alpes (France)
University of Tokyo (Japan)
Wageningen University (Netherlands)
International Hellenic University (Greece)
University of Copenhagen (Denmark)
University of Oslo (Norway)
You also shouldn't overlook Belgian and German universities, especially in big cities, if you're looking for environmental sciences.
Best Places to Study Abroad for History Majors
If you're truly looking for extraordinary history degrees, you should go to places known for their rich background.
As you may have guessed, these are some of the best history degrees out there:
University of Bologna (Italy)
Charles University (Karlovy Univerzitet, Czech Republic)
Sorbonne (France)
University of Athens (Greece)
Koç University (Turkey)
Honorary mentions for history include Shanghai University in China and Centro Universitario Cuernavaca in Mexico.
Best Places to Study Abroad: Top Tips
Now that we've flooded you with so many options, you may wonder how to choose the right one and how to apply. I'm leaving you today with some of the best tips and tricks when picking a place to spend a semester or a year abroad:
Always check whether your university accepts credit transfers.
Check the language requirements.
Ask about possible scholarships.
Write a mind-blowing motivation letter.
Be ready to work hard and play hard.
Have fun on your international journey! 😊