Student Exchange Program: A History
Just a reminder before we begin: A student exchange program is a multi-institutional agreement that lets students from one university spend a semester or two at another and vice versa. For example, as a student from Europe, I might do a semester in the UK, and a student from there can come to my university. Universities establish bilateral partnerships based on positive international cooperation and the compatibility of the programs they offer.
Student exchange programs gained popularity in the twentieth century, soaring after World War I. Continuous exchanges aimed to promote international understanding, cooperation, and tolerance in order to prevent another war. Unfortunately, history would want it differently, but despite the failure of global politics, student exchanges remained popular, peaking in the 1980s.
Nowadays, multiple esteemed programs allow students to cross many boundaries by studying abroad. Exchanges can be short-term (like language courses, homestays, and research visits) or long-term (semester/year abroad, academic exchanges for scholars, or longer international projects). During their stay, students can experience new modes of teaching and learning, master a language, and enhance their intercultural understanding.
Why You Should Become a Foreign Exchange Student Already
There are numerous benefits to being a part of this long-standing tradition. I'll outline a few, in no particular order:
Have I convinced you yet? I thought so, so let's check out some …
International Student Exchange Programs
There are plenty of opportunities to explore the world as a student – from full immersion and enrolment to short-term au-pair visits. However, there is no need to get lost in possibilities when there are some highly-acclaimed and accessible programs that have become the name of the game in the international student sphere.
But how do you go about it? If you're worried that it all seems too simple, you are not entirely wrong. There will be paperwork to prepare and a visa to stress over, but you'll need a more specific query before you get there. The best way to get information is through your school or university website. Under international exchanges and cooperation, you'll be able to find a list of institutions your university partners with and what kind of programs are offered.
In the meantime, I'm listing some of the most credible organisations governing student exchanges worldwide.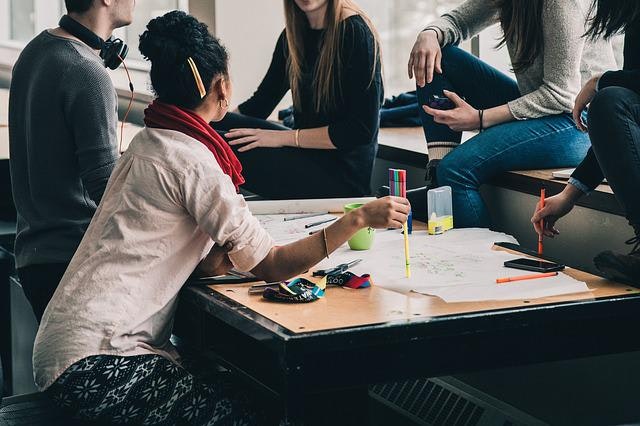 High School Exchange Programs
University Exchange Programs
Bonus: Language Camps and Summer Schools
While language camps do not necessarily match the full student experience, they still offer all the benefits of a student exchange with a specific focus on language learning. Similarly, Summer schools may not feel like total enrolment, but they are just as educational and interactive, and you can even get some ECTS points! So, to name a few: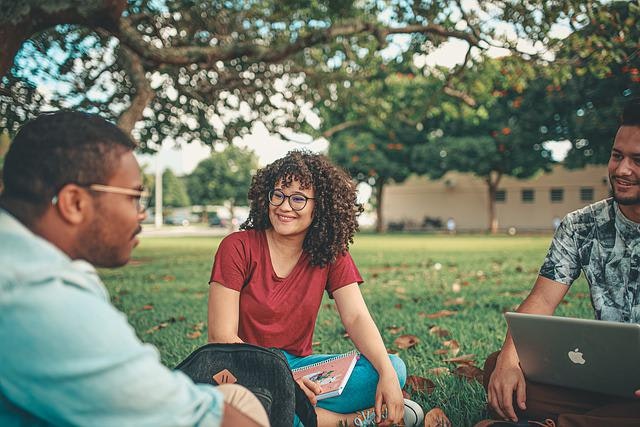 But How Do You Apply for a Student Exchange Program?
Well, unfortunately, I have bad news for you. The only way to apply for exchange programs is through your home institution. Check their website or talk to the head of the international office to ensure your ideal exchange is possible, and they will provide you with the necessary forms and checklists.
One thing's for sure; you will need a student visa. Once you get the go-ahead from your university or school, look up the nearest embassy or consulate of the country you want to visit. Under consular services, you will find the application form and the explanation of the process, as well as the documents you need to prepare. Most embassies have a fast-track line for exchange students, but you should still apply ahead of time in case of any inconveniences. Trust me; there will be problems with paperwork. You haven't done an exchange until you've had to put out at least two administrative fires.
Additionally, you will most likely need a CV, motivation letter, and transcripts of grades and diplomas – so you might as well prepare them (and translate them if necessary) in advance. Uh! I'm tired just thinking about it, and I'm about to submit my own visa application for a research trip! Don't be discouraged by the drudgery of paperwork – the awesome experience awaiting you will more than make up for it!
What Are the Best Student Exchange Programs?
With all this blabbering, I'm sure you must have asked yourself what the best programs out there are. But let me ask you a question: What is the best movie in the world? I bet your answer would be different than mine because I shamelessly claim that Spotlight is. [My partner is yelling Chicken Run from the other room. If you haven't seen it yet, you should!]
My point is that the best student exchange program is the one that fits your needs. While it's easy to just follow the Top 10 Universities™ on the Shanghai list, it does not mean that these places are a good fit for you. When picking a program, focus primarily on the kind of courses they offer and how much you can gain from them. Challenge yourself and step out of your comfort zone, but do it judiciously. If the place matters, choose from there. And make sure that you have something that'll make you want to go to class too (and not just party all the time).
International exchanges are meant to be holistic experiences that contribute to your academic and social well-being. Make sure you make the most of it! 😊