This post may contain affiliate links. When you buy through links on our site, we may earn a small commission at no additional cost to you.
Shows with Good LGBTQ+ Representation
I'm not gonna lie; sometimes, finding good LGBTQ+ shows can be a bit of a drag. With all the queerbaiting going around, supported by internalised heteronormativity and even homophobia, LGBTQ+ content sometimes gets out of sight. Still, that doesn't mean there aren't any. There are some great movies covering the topic, but today is all about TV shows!
Before we jump straight into the list of recommendations, let's briefly discuss what good queer content is. LGBTQ+ shows should focus on and highlight LGBTQ+ discourse, themes, and characters. They can't just have one stray LGBTQ+ person who appears once and is forgotten about or is used as a punchline or a way to perpetuate negative stereotypes. For example, Sex and the City led the revolution of openly gay TV characters with Stanford, but they also created a rather singular image of how gay men might behave.
Here's the snag, though! LGBTQ+ TV shows should, ideally, cover a wide range of queerness, bring out the topic, and normalise queerness. On the other hand, they don't have to do it: the queer community owes us nothing and should not be responsible for educating us. And yet, that ideal world is still far off. So, today, I'll focus on some of the best shows with good LGBTQ+ representation.
Best LGBTQ Shows on Amazon Prime
With your Amazon Prime Account, you can watch those shows:
The 100. While post-apocalyptic in its primary thematic, this show is certainly not shy about positive representation. The main character, Clarke, is homosexual, and a good deal of the series deals with her relationship with Lexa. If you were wondering what relationships may look like, after a nuclear wipe-out, you have about seven seasons to figure out.
The Boys. I absolutely love this one. It's a deconstructivist take on America's sweethearts, i.e. superheroes. As it turns out, they're not so saintly after all, and the renegade group of vigilantes called The Boys is out to get them. The show satirises nearly every superhero in American comic-book history, depicting difficult relationships, pressure, and social media culture. What's more interesting for us is an excellent array of queer characters. But I won't spoil it! This show is a rollercoaster, and you should see it to find out the details!
Dragula. Here's an interesting twist on RuPaul's Drag Race. Let's call Dragula a Halloween edition reality show where drag queens contend for the title of the World's Next Drag Supermonster. I know I'd die for those makeup skills – they would make my Halloween far spicier than my Totoro onesie ever could!
Empire. TV show? Check. Musical? Check. Gotta be Glee, right? Nope! This one is about hip-hop. A whole fictional hip-hop empire riddled with family feuds, power struggles, and nasty comebacks? Sign me up for full drama. On a more serious note, this show really revolutionised the representation of black gay men on small screens.
Fleabag. This metafictional TV show follows a sex-addicted woman in her London exploits. The protagonist, who is well-aware of her audiences and talks to them occasionally, comes out as bisexual, granting some visiBIlity our TVs have been lacking recently.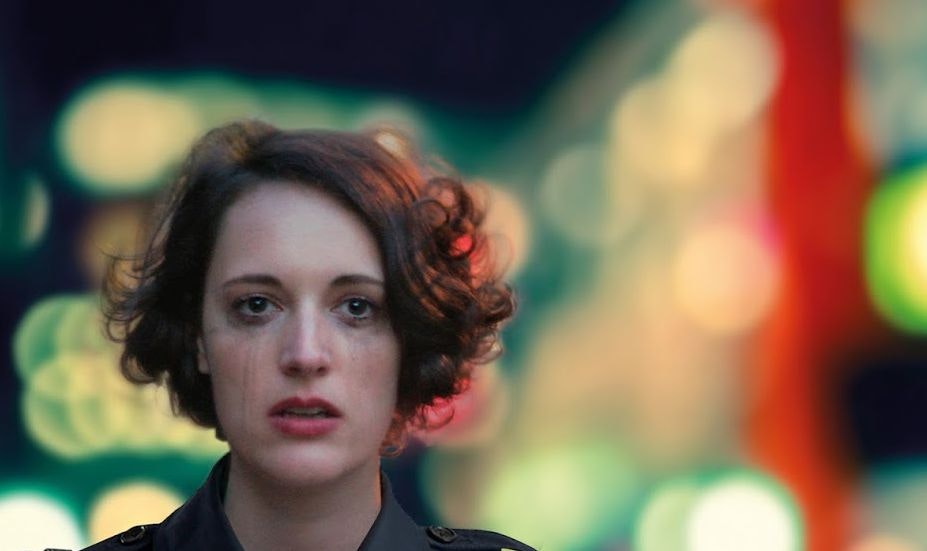 The Fosters. This show has no rivals when it comes to the representation of queerness and various cultural and ethnic minorities. The show follows a lesbian couple that adopts three teens, one of whom also comes out as gay. The series has received massive positive acclaim and has been nominated for high-profile awards.
Modern Love. When journalism and TV collide, you get a charming take on a plethora of ways in which relationships can play out. The series is loosely based on true events, with each episode adapting readers' letters to The New York Times's column of the same title. While not every episode has LGBTQ+ characters at its core, the ones that do portray authentic LGBTQ+ relationships in a refreshing way free of stereotypes.
Other titles to consider include: Queer as Folk, A Very English Scandal, American Gods, Transparent and unREAL.
If you don't already have an Amazon Prime Student account, you should check it out!
The Best LGBTQ+ Shows on Netflix
If there's one thing that Netflix does well, it's its market research. Netflix loves listening to and appealing to its viewers, which has given us some excellent LGBTQ+ shows:
Heartstopper. We talked about this charming little story in our LGBTQ+ books post, and I'm happy to tell you that the series is just as good. Based on the graphic novel, the show follows two very different boys as they explore various tenets of their attraction, love, and desire. Very fluffy, as we fangirls would say.
Sex Education. One of the platform's biggest successes – and it's all about love and sex and massive representation of both heterosexual and queer relationships. Lots of slow burns, humour, and thought-provoking questions as a colourful rag-tag group tries to open a makeshift and very informal sex clinic at a high school in the UK. If you haven't seen it yet, it's time you found out what the hype is about. It's deliciously hilarious but also spot on with its addressing of queer issues and relationships.
Conversations with Friends. I'm not gonna lie; I'm not a fan of Sally Rooney's writing – it just does nothing for me. However, the TV adaptation really took a progressive turn, opening up more queer spaces and allowing for deeper explorations of complex relationships.
Grace and Frankie. Grace and Frankie may not be gay, but their husbands certainly are! In addition to coming out late in life (which, by the way, is not uncommon), they start dating one another, leaving Grace and Frankie to figure out how to navigate new family dynamics and LGBTQ+ spaces in their lives. Hilarious and heart-warming, this show is about accepting who you are and not being afraid to show it.
Euphoria. This new smash-hit follows a recovering drug addict teen and a newly-arrived trans girl in your typical high school in America. Or is it that typical? Like The Boys, the show is full of twists and turns, and I won't reveal too much. Spoiler alert, though: you'll be euphoric to see it!
The Andy Warhol Diaries. As if you needed any reminders, Andy Warhol is that pop artist who made multiple technicolour prints of Marylin Monroe, bashed Coca-Cola as a capitalist magnate ages ago, and was one of those larger-than-life characters. This is a trippy, artsy docu-series that'll tell you much more about Warhol than you thought was possible. 😉
Queer Eye. Ah, life is sometimes good with makeovers, isn't it? Netflix revamped a reality TV show that used to run some ten years ago and added a layer of social critique to it. The protagonists, the Fabulous Five, travel around and transform people. Sure, transformations do not solve all your problems (unless you're a teen movie star), but they can be quite entertaining.
Love Alarm. There's just something about K-dramas that keeps us coming back for more! What would you do if there was an app that alerts you that someone who likes you is around? The show's protagonists answer that question in a socially-woke series that highlights the negative effects of social media on our health. There's a healthy dose of LGBTQ+ representation, showing queer lives in South Korea where being gay is still frowned upon.
Netflix is certainly stepping up with all its queer content, so here are some honorary mentions: Gameboys, Grand Army, and Special.
More LGBTQ+ Shows on Disney+
Disney has been (rightfully) criticised for sticking to so-called traditional American values, which tend to reflect in queerbaiting, the eternal wait for queer superheroes, and a lack of LGBTQ+ representation. However, there are a few good shows you can watch on Disney+.
Diary of a Future President. Now, I'll be fair and tell you that this show was cancelled after two seasons. Still, it depicts the plight of self-discovery, coming to terms with one's sexuality, being a closeted gay in high school, and the joys of falling in love.
The Owl House. Luz accidentally stumbles into a fantasy world through a magical portal. There, she gets the chance to study magic (which we're rather envious of) and explore herself and her views. The Owl House has some of the best queer representation in an animated series, along with stunning visuals and a great storyline.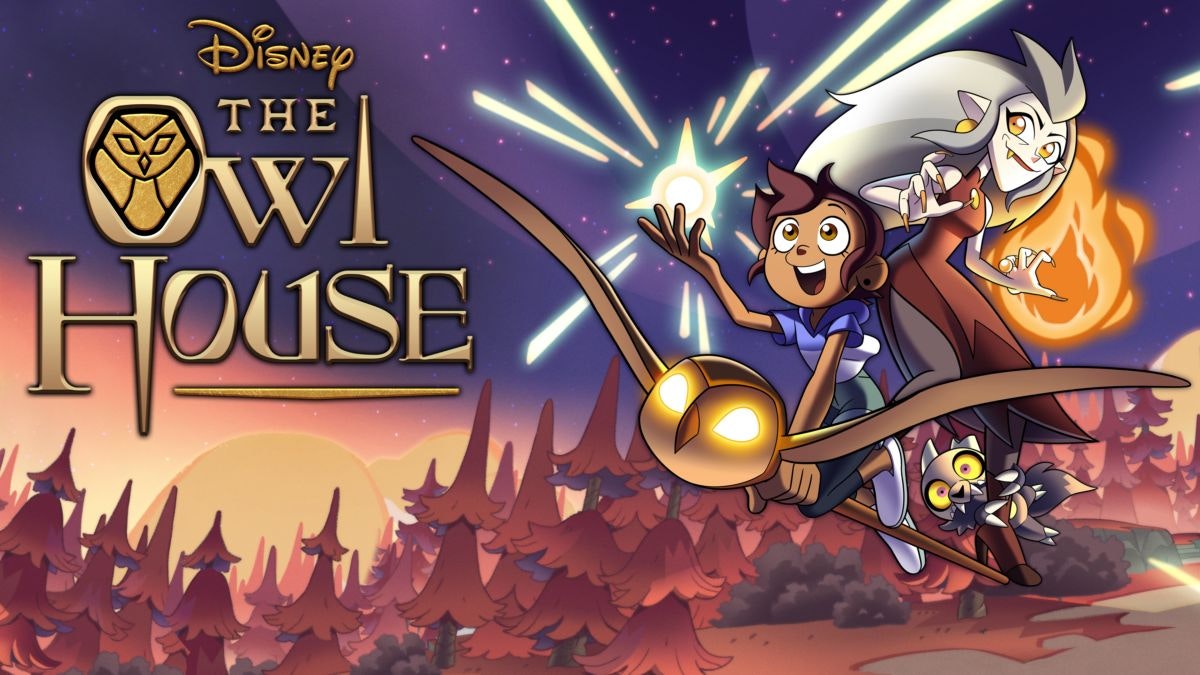 High School Musical: The Musical: The Series. You know, we never did figure out if Ryan was gay in the movie trilogy, but the TV show (and an unofficial sequel) fixes that for us with some openly queer characters and Disney's first LGBTQ+ love song.
911 Lone Stars. A fictional police station/ambulance dispatch/fire brigade in Austin, Texas, is all it took to have one of the most inclusive TV shows on air. The show includes the first openly trans black man in a TV show, along with many other queer characters struggling with their lives as they do their best to save the world.
Pride. Not entirely fictional, Pride gathers six renowned LGBTQ+ directors who speak about some of the most notable events and people at the forefront of the gay liberation movement. If you want to know more about how things were back then, I recommend this show.
Loki. Marvel did something good with that. Different timelines and different Loki's. If you are looking for a genderfluid character, you should watch this marvellous show 😉
While Disney+ still has lots of catching up to do, it seems that it has made some positive steps towards greater representation. Let's wait and see what happens in the future!
The World Needs More LGBTQ+ Characters
Yes, we're making great strides in LGBTQ+ televisual representation, but there are still ways to go. Still, to recap, there are some great LGBTQ+ shows floating around on our favourite streaming services, just waiting to be seen.
Next time you sigh to yourself because you have nothing to watch, these awesome LGBTQ+ shows and characters will be waiting!