Long-Term Travel – Essentials
Recently Eat, Pray, Love landed on Netflix (and is threatening to leave again!), and, indulging in my guilty pleasure, I couldn't help but envy Julia Roberts as she spent months in Italy before moving on to India and Bali. What a lifestyle, right? However, the film did not invent long-term travel, even though it did make a point out of its healing properties.
First off, what is long-term travel? Hard to tell, actually! For some, it's spending a couple of months away from home; for others, it's years. It depends on your own definition of what a long time is. If you're one of those people with extremely busy schedules and social lives, a couple of months may seem like a lifetime. On the other hand, two years would not be enough for others. What matters is that you're travelling, be it in one place or around the globe.
Long-term travel kinda sounds like a dream for all of us globetrotters with itchy feet every other week, but it comes with some challenges. It's difficult to plan out a year-long trip if you have to attend lectures or go to work. If you're a student, I'm sorry to say you might need to wait until you're done with your degree and save up some money beforehand. On the other hand, if you're employed, you have the option to do a sabbatical … or you might have to quit your job altogether. Since not all of us can afford to be Julia Roberts, planning is key. So, decide on your departure date and consult with your bank account and employer before you set off.
Not Sure What to Bring? Your Long-Term Travel Packing List is Here
Plans are made, flights are booked, but the question remains: What do you bring on a long-term adventure? Believe it or not, most of it will be the same as you would include in your weekend trip packing list.
The main difference between long and short trips is time. You need to pack the essentials for both trips, and long-term travel does not mean you have to bring your whole closet with you. After all, you're not a snail; you cannot carry your entire house on your back (and I seriously wouldn't recommend it).
Long-haul adventures may necessitate some special items: After all, you'll probably be dealing with different terrains and climate wherever you go. Make sure to know what to expect, at least approximately, in terms of weather. To pack smartly, check out some of these items:
The Basics
Before we jump into the wardrobe issue, let's talk about actual essentials.
Passport, ID, visas. You won't get too far without these. Apply for any necessary visas on time and make sure your passport doesn't expire (that would sure be a story for your friends, but quite stressful abroad). Also, make sure these items are easily accessible but secure inside your backpack. Inside pockets are a blessing, even if you need to take your backpack to a tailor and ask for one!
Gadgets and chargers. Phone, notebook, Kindle – whatever you need for communication and entertainment. I am not saying you need to film and stream every second of your trip, but you're not quitting civilisation either!
Cash and cards. It's good to have some cash on hand where you cannot pay by card, but don't carry loads of money around. You can check with your bank about the international payment options they offer and whether you need a separate card.
SIM card(s). If you know you're going to spend a lot of time in one country, you might as well cut your phone bills by getting a SIM card as soon as you get there.
Medicine. If you're on any regular medication, make sure you have stocked up. Ask your doctor to prescribe you a larger amount just in case, and in the meantime, research what alternatives you can find at your destination. Additionally, painkillers and a variety of meds for an upset stomach should not go amiss on your packing list.
Hygiene items. Toothbrush, toothpaste, hand sanitisers, wet wipes – any and all morning and evening basics.
First aid kit. Honestly, better safe than sorry.
Clothes
Underwear (6-8 pairs). Going commando while travelling is hardly a good idea, but you won't need more than a week's load of undies. There are public laundromats all over the place, as well as in hotels and hostels, and you can always refresh your supply as you go.
Travel-friendly pants. It's time to leave that ill-fitting leather pair at home; you want to be able to move comfortably without sweating too much or worrying about damaging your clothes.
Jeans. Everyone needs a pair. When making a decision, go for comfort above everything else.
Leggings/sweatpants. When you want to dress down but still be active. I'm cheating here, but a pair of shorts is a must.
Short-sleeved shirts (3-4). T-shirts are my favourite clothing item. They're so versatile; you can combine them with just about anything, layer up or down, and, most importantly, they dry really quickly. You know what, throw some tank tops in there too! They saved my life (and kidneys) on one rainy weekend in London!
Thermal sweater. We can't deny the facts – climate change is snowballing, and everything is out of whack. Thermal sweaters and shirts are great for keeping you warm, and they don't take up too much space either.
Comfortable shoes. This is imperative! Guess what you'll be doing on a long-term journey? Travelling! And often on foot. Invest in good shoes – it's better to cough up more money for a decent pair that'll hold than have to deal with disintegrating sneakers when you should really be enjoying yourself.
Wind and rainproof jacket.
Don't forget your furry friends! They can come too! If you're bringing your pets, make sure you book pet-friendly flights and lodgings.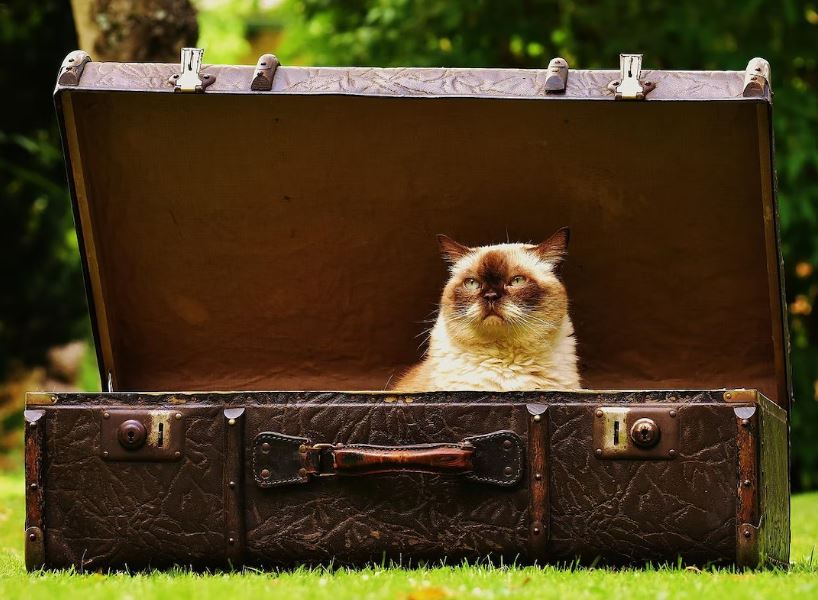 Long-Term Travel Tips
Whether your bags are packed already, or you're only daydreaming and planning your long-term trip, consider some of these tips:
Get ready for culture shock! If you're staying somewhere for a longer time, you're in for a bit of a sense of dislocation and emotional displacement, i.e. culture shock. Remember, take the best of any culture you're visiting!
Remember the environment. In other words, learn to travel sustainably. When booking flights, go for more environmentally conscious airlines. Use land transport whenever you can, rent a bicycle or walk as much as possible, and shop and eat locally to have the best experience and support the local economy.
Take your time. Now's the time to enjoy slow travel. Explore places without rushing from one Instagram stop to another, talk to locals, eat in cosy restaurants, and learn the language. Pro tip: Slow travel = cheaper travel too!
Live like a local. Book places offered by locals on Booking.com or Airbnb – they're not only cheaper and good for the locals (don't feed chain corporations with your money!) but will also make you feel like you're a part of your host country too. You'll have all home amenities and can truly relax when you need to.
Exercise and eat healthy. When you go on a short trip, you can relax, indulge, and forget about mindful eating, but when you're away from home for a longer time, you might need to put some thought into staying fit and healthy. Cook your own meals and throw in some exercise.
Keep track of your expenses. Don't be surprised one day when your card shows you a sad face ☹. Better to log your expenditures than have to explain to foreign authorities why you couldn't pay for your meal in a restaurant.
Treat yourself. The fact is that you'll be travelling on a budget, but don't forget to indulge in some nice things every now and then 😊.
Be Safe and Check Out Long-Term Travel Insurance
You know how it is: We all pay our insurance regularly, and chances are we won't need too much of it. But if something bad happens, it's essential that you are insured and can fall back on it. Insurance companies offer special deals for long-term travel with decent rates starting for trips longer than 90 days.
Long-term travel insurance usually covers medical bills, damage or loss of luggage and property, and certain holiday/flight cancellations. Depending on your age, previous medical history, and plans for where you're travelling, the insurance cost may differ. Older people or those with known chronic health issues are likely to pay higher rates, as are those who plan on engaging in extreme sports while away. This is simply because they pose a greater risk to insurers as much as themselves, and, sad though it is, insurance companies have (and love) to make money too.
Some of the most prominent companies to consider are Staysure, GlobeLink, and HolidaySafe. All three companies have a long-standing tradition and excellent reviews. They cover virtually any pre-existing health issues, lost property, flight and booking cancellations, and short returns home. You'll definitely be safe with them!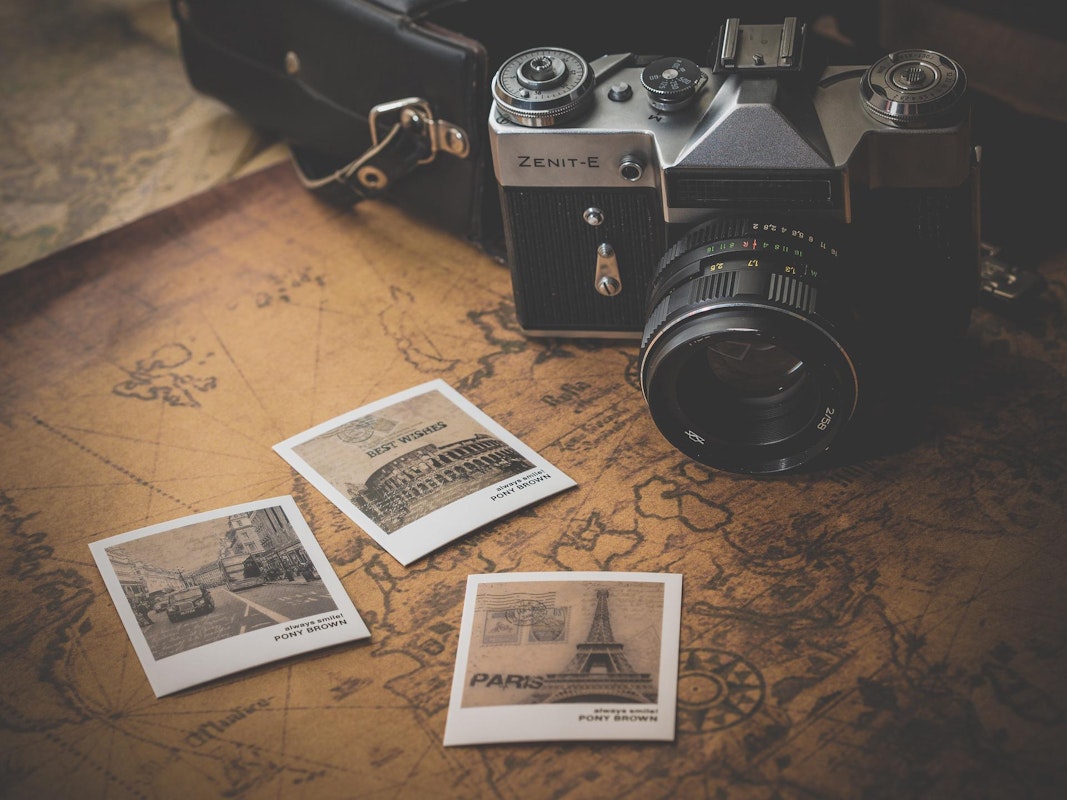 Is There the Best Long-Term Travel Destination?
If you've been with us for any amount of time, you'll know we don't like sweeping statements. There is no such thing as the BEST place to go to. As long as you're going somewhere you really want to go; you can make the most of it!
If you're looking for subjective recommendations, I (for lack of any imaginary friends around) will give you my two pennies: Go somewhere far from home. Leave your continent completely and see the world outside of our pretty Western ideologies. Live like a local in a place where nothing feels local to you. Try new food, learn a new skill, and attend a cultural event. If you're joining a volunteer organisation, make sure you're not inflicting harm.
Don't forget to send us plebs staying behind the screen a postcard 😉!