So You Want to Study in Europe?
Studying abroad is always an adventure – you meet new friends, gain insight into how different educational systems work, travel a bit, and, sure, party a lot. Getting there might be a bit more difficult, what with finding the right place, applying, getting some funding, and (worst of all) dealing with embassies and consulates. Nevertheless, these teething difficulties are instantly forgotten as soon as you step into your new town. Heck, as soon as you leave the house.
If you've been teetering on the edge of decision-making, I'm here to give you a metaphorical push off the fence and advertise studying in Europe (*makes an enthusiastic Top-Shop presenter face™*).
Best Universities – Study in Europe With Distinctions
There are numerous benefits to picking Europe as your study destination. Whether you're an exchange student or seeking full-time studying opportunities, you have a wealth of choices right across the water from you. In case you're still unsure, here are some reasons why you should jump over that channel/pond:
Plenty to choose from. Europe offers various university programs, degrees, positions, and even informal educational opportunities such as internships and student organisations. There are, in fact, 2725 universities in Europe and nearly 20,000 higher-education institutions that you could be a part of.
Higher education is well respected. Study in Europe, and you're bound to get a well-respected degree, which will prepare you for the job market. Studying at a European university means a great career boost (hidden benefit, ha!).
Europe has some of the best research institutions. From labs and institutes to great collaborations with big companies that allow students to write their theses with them, Europe is a welcoming place to anyone looking to conduct research.
Travel is easy. Student visas allow you to cross most of the continent without a single passport check, AND Europe has such a colourful cultural milieu that you could never get bored.
Studying in English is widespread. I'm not going to say that every university will have every program in English, but I can assure you that plenty will have exactly what you're looking for.
So, Where Should You Study in Europe?
Now that I've convinced you to set sail and find a perfect spot, I'll offer a few universities that are always a good idea.
ETH Zurich, Switzerland. This university is also known as the Federal Institute of Technology and is one of the most renowned universities in the area of technical sciences, including engineering, environmental, and computer sciences. The university promotes individual freedom and research and is fond of the hands-on approach.
TMU/LMU, Munich, Germany. The University of Munich is divided into the technical (TMU) and the more humanities-oriented branch (LMU) and is among the best-ranked universities in the world. While they may be a bit picky with their doctoral students, getting in is not as difficult as one may assume. Similar to Zurich, the university also focuses on research excellence.
Sant'Anna School of Advanced Studies, Pisa, Italy. Another university specialising in applied sciences (business, economics, law, industrial engineering, etc.), Sant'Anna School is one of the most elite universities out there. Conjoined with the University of Pisa, this school requires you to pass an entrance exam and have good grades to get in, but its education has produced some of the most acclaimed minds of the century.
University of Barcelona, Spain. With nearly 600 years of tradition, the University of Barcelona has an excellent idea of how to produce professionals who can apply their skills all over the world. The university offers a wide variety of degrees and is very internationally friendly.
University of Leiden, the Netherlands. The oldest Dutch university is well-known for its inclusiveness and diversity. Located across two cities (Leiden and the Hague), the university is particularly proud of its arts and humanities sector. It is particularly welcoming to international master's students, with 78 programs taught exclusively in English.
La Sorbonne, Paris, France. Another well-known name in the academic rankings, la Sorbonne is a comprehensive university that promotes academic excellence and inclusion and welfare of its students. And come on, let's not pretend that studying in Paris is not everyone's dream!
These are only some of the universities that are particularly well-ranked on the top-university list. However, there are tons of other universities in Europe that would make any student happy. Check out these fantastic choices:
Charles University in Prague
Humboldt University in Berlin
University of Venice
University of Padua
Frankfurt University
University of Amsterdam
Uppsala University
University of Oslo
And literally every other university Europe has to offer!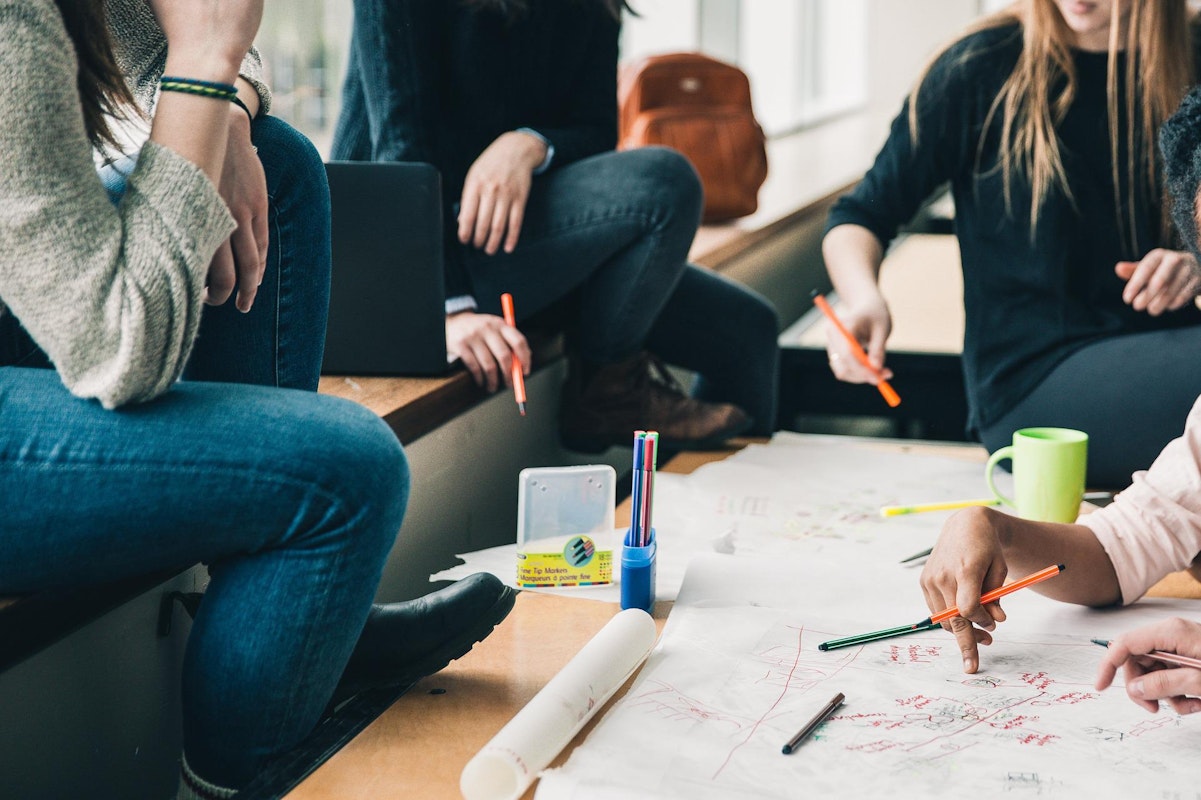 What Are the Requirements to Study in Europe?
After you've selected where you want to study, you'll have to take the next big and probably the most annoying, hair-tearing, eye-roll-inducing, moan-and-groan-inviting step – assembling the documents. You'll need to fulfil several major requirements to study in Europe as an international student.
Admission letter. Firstly, you need to apply to your desired university. Many European universities do not have entrance exams; others, however, do. You have to check the admission guidelines on the webpage of the university/program you want to study and follow their rules for applying. Be careful to send the necessary documents by post or via email as specified. You should do this in advance because universities can take longer to process international students' applications. Also, the sooner you do this, the sooner you can deal with …
Student visa. You cannot study in Europe unless you've been granted a student visa. For this particular piece of paper, you will need to prepare a good deal of other documents, including a motivation letter, filled-out forms about your life and intentions, confirmation of financial security, and travel insurance. Applying for a visa can take some time, so make sure to start the process early enough.
Place of residence. You should plan where you will stay while studying abroad. If you intend to rent a flat and live alone, start looking on time. On the other hand, if you wish to live in a student dorm, you'll probably have to wait for the admission letter from the university.
Insurance. No European country will be too keen to let you into the country unless you're properly insured. While travel insurance for several months may grant you the entry visa, chances are you'll have to look for a local option once you're there.
Other requirements may include passing the appropriate entrance exam, proof of sufficient language skills or a place in a language course upon arrival, various work and education certificates, a bank account in your host country, and a social security number (the last one usually comes by post automatically).
Master's Degree Studies in Europe
If you're not applying to study in Europe as an exchange student but rather as a full-time master's applicant, there are a few other details to be aware of.
Firstly, you should choose the university whose offered programs fit your needs. Master's studies are meant to advance your knowledge and skills more specifically than bachelor's degrees do. As such, you should be very picky when choosing the right spot. Do you want a firmly-structured curriculum or more freedom in choosing courses? Research-based or studying-oriented? One year or two years? What kind of subject matter do you want to pursue? Are there well-known lecturers/professors doing research in the field you're interested in? Choices, choices.
Once you have selected the perfect university, you should apply according to their list of requirements. You will need to present your university certificates and possibly proof of sufficient language skills. Since there are many master's programs that are taught completely in English, language skills will often mean being able to survive, do grocery shopping, or order food in restaurants (A1/A2 level).
The rest of the process is more or less the same.
Can You Study Your Master's in Europe for Free?
Actually YES! You can indeed study for free in some European countries or at least pay significantly lower tuition fees than you would at home. For students coming from the EU/EEA, studying in countries like Austria, Finland, France, Hungary, Greece, or Denmark is free, while students from other countries have to pay a fee. The fees can range between 1000 and 20,000 euros (I'm looking at you Finland and Sweden, are you sure you really can't make it cheaper?), with the average price of 2000 euros per year. On the other hand, Germany and Norway offer free studies to everyone regardless of where they are from (you are required to pay some administration fees, which usually cover your public transport for the semester, but they are not high).
The other option that won't make your wallet cry is getting a scholarship. You can apply for various scholarships at your university or through third-party foundations. To get a scholarship, you need good academic achievements, a strong motivation letter, and proof of foreign language skills. Most scholarships are advertised on the relevant university webpage, as are their deadlines – you'd do well to keep an eye out for opportunities that'll make your life abroad easier.
Is It Possible to Study in Europe With Low Grades?
The truth is, not everyone can have a stellar GPA. Sometimes the studies turn out to be too complex; sometimes, life happens. Universities in Europe may give you a hard time if your GPA falls below 2,5 (remember, 1 is the best grade). However, you'll be glad to hear that every country has at least a dozen great universities that accept a lower GPA for their master's programs. The best way to find out is to choose which country you want to study in and narrow your search to the universities it offers. Then, among those unis that have a program you're interested in, you can find the ones that would accept your GPA. Once you're there, you just have to do your best!
Pro tip: Before you become desperate, you can find all universities and search them via programs and subject matter on websites beginning with study-in/studyin/studying-in followed by a country of interest. For instance: Study in Denmark, Studying in France, or Studying in Spain. These websites also offer a host of valuable information for international students, various student groups and organisations created to help you on your journey, and even professional help once you arrive.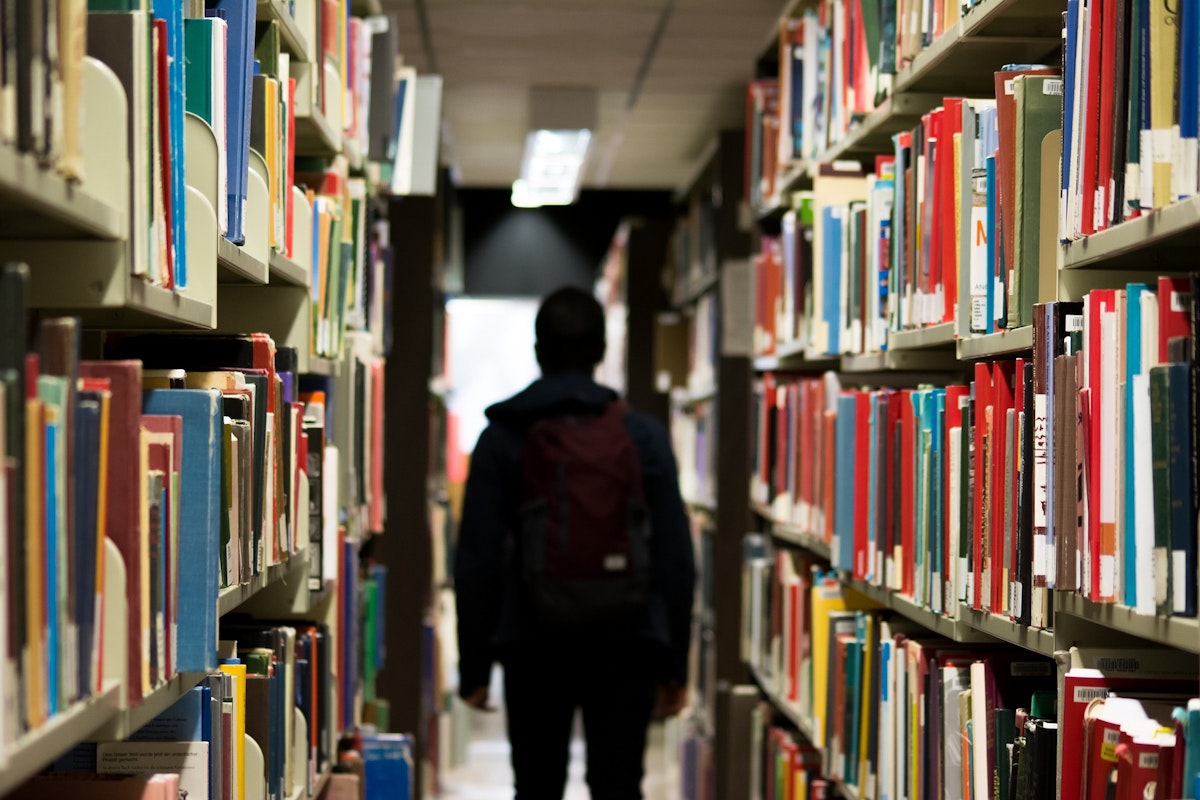 Study in Europe – See the World
Europe is really the whole world in the palm of your hand. It is culturally rich, accessible, and never fails to impress. Universities in Europe are well-respected, highly-acclaimed institutions with some of the best research labs and institutes.
Studying in Europe as an international student has challenges – culture shock, language barriers, or homesickness – but the benefits greatly outweigh the cons. If you're on the fence about leaving your home country, I greatly encourage you to do so! The other side is waiting! 😉