Work and Travel Program – Remind Me Once Again
If you're a student, you've probably heard the always-in-vogue buzzword: Work and Travel! OK, I admit it, it's a buzzphrase rather than a word, but the essence is still there. It's one of those things everyone talks about – harps on about, in fact. So what's the deal with that? Grab a ball and swing it because we're hitting the diamond in record time today.
Work and Travel is a concept through which you travel to a foreign country, work there for a certain amount of time, and use the rest to immerse yourself into the host culture. Think of it this way: it's a great chance to see the country and not spend the money you would while travelling. Not only do you get to visit all tourist attractions, but you also get to live in a place and learn the ins and outs of how that society works. This means you will see the good and the bad, and you will be happy, sad, homesick, and bored at times … but you will also be a so-called global citizen!
When I say you will not be spending money, I am referring to the following: when you travel – especially for a long time – money tends to find its way out of your wallet (to put it lightly). However, when you Work and Travel, your job covers your expenses. Here's the thing, though – you will hear stories (legends, in fact) about people making big bucks through their work and travel arrangements, but the truth is not as bright. Don't expect to get financially rich. Instead, focus on the experiential wealth that comes with living and working in another country.
Best Places to Work and Travel
Having covered the first base, we're heading for the batter. The big question of Work and Travel is, of course, where to go? There is a strong preference for going overseas (no matter which side of the pond you're on). Recently, these are everyone's faves:
New Zealand. New Zealand is amazing for seasonal work, meaning you can clean your exam plate as soon as possible and use your vacation to hop into the Kiwi land. The work permit is quite relaxed (up to 23 months), people are friendly and welcoming, and the average salary trumps regular expenses. Although it can feel a bit isolated, New Zealand also has lots of touristy options (like all Lord of the Rings filming locations).
The Netherlands. Not only do the Dutch speak excellent English, but they are also more welcoming than, say, their friends, the Germans (as spoken by someone who knows). The Netherlands has an excellent standard of living and an amazing system protecting workers' rights, so you know you won't be exploited by shady deals here.
Mexico. Seriously, what could be better than soaking up the sun, enjoying siestas, and devouring just about every taco you run into? Mexico offers a wide variety of English-teaching options, and if you're willing to learn the language, it is very open to international operatives in business and IT.
South Korea. Asia is something else. From a Western perspective, going to South Korea means plunging into a different linguistic milieu and a whole different world – from the local cuisine to etiquette. South Korea is always happy to welcome English teachers, and you usually get a mentor to help you settle.
Japan. If I've mentioned South Korea, I simply must hype up Japan. As far as I'm concerned, it's a magical country of politeness, punctuality, and professionalism. As a native English speaker, you'll have no trouble landing a teaching job, which usually comes with arranged accommodation, pocket money, and your salary.
Costa Rica. The tourist sector of Costa Rica simply bristles with vivacity and variety. In this branch, you will not only be gaining invaluable work experience, but you'll also get to see the country with all its volcanoes, rainforests, and exotic wildlife (along with awe-inspiring local traditions). To blatantly steal a quote from the internet: Toucan do it! 🦜
Denmark. Denmark consistently ranks high on the World Happiness Index with its impeccable infrastructure and social security systems. Not only is the work-life balance great here, but the country offers a wealth of opportunities to trainees. In other words, you don't need massive experience to get a decent position, and you can easily visit neighbouring countries.
While you're at it, you will see that many organisations focus on English-speaking countries, so you won't have trouble settling in. However, you can also use this opportunity to learn a new language or improve your skills.
Work and Travel – USA Edition
When we talk about Work and Travel programs, the US is, well, like the founding father of Work and Travel in terms of its popularity and significance. When you google Work and Travel, you're bound to run into an overwhelming majority of organisations and agencies catering directly to the US program.
To break it down, while we're jogging off to the second base, the USA has a specific approach to Work and Travel. In the US, these two go together in the sense that you arrange your spot via an agency, which secures a job and handles the details for you (of course, in exchange for a decent charge, you must cough up first). Your stay is pre-determined by a contract, and you'll probably be grouped with other students living their modest best life in the US.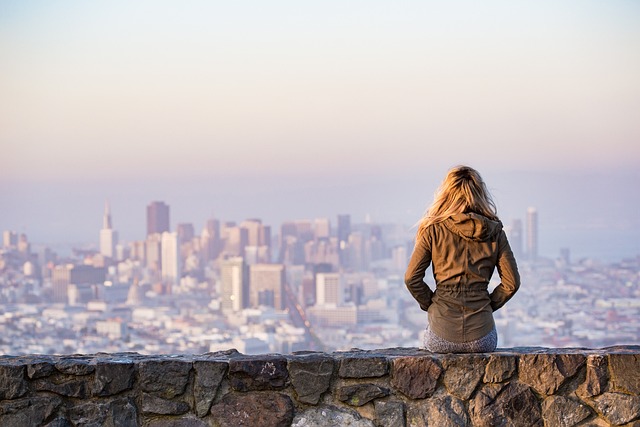 What Kind of Work and Travel Jobs Are There?
When you talk about work and travel, you need to distinguish between work and travel and work and travel. One involves getting a regular work permit and moving into another country for a limited (by the said work permit) time, with a possibility of extension. In such cases, you're responsible for finding a job or an agency that specialises in offering jobs in your field (e.g. Gaijinpot, which focuses on bringing foreigners to Japan). When you do this, you can pick what field you'll work in, seek specific internships, positions, and career levels, and determine what your contract will look like.
On the other hand, work and travel, as a joint concept, means an agency arranges things for you. The downside is that these jobs are usually on the lower-paying end of the financial scale, meaning you'd be working as a cashier, food deliverer, ride operator in an amusement park, or utility worker. Depending on your ultimate goal of work and travel, this does not need to be a bad thing – less responsibility means less stress, and with some prudent spending, you'd still be able to travel around and enjoy yourself.
Oh, look, we're just around the third base – now's the time to put some heart into it! ⚾
Work and Travel Agencies – Do You Need Them?
Work and Travel organisations and agencies come with benefits and shortcomings. To be quick and clear, these are the pros of picking one:
Secure job. Agencies have been around for a while, and all the good ones have a strong network of opportunities. This means you will have a job guaranteed by a contract if you go with them.
Facilitated visa process. To work in a foreign country, you need a relevant permit or a visa. As the application process for this tends to be more gruelling and less promising than applying for a regular tourist visa, it is good to have strong backing (like an agency) that confirms your status in the host country (as well as your return).
Support system. Agency-organised work and travel come with a built-in support system throughout the entire process – from applying for jobs and a visa to helping you whenever you need it while you're there. In that sense, you will never feel entirely lost and alone in your host country.
On the other hand, there are a few downsides to having an agency arrange your Work and Travel adventure.
Costs. Let's not kid ourselves – agencies charge a hefty fee for their services, and you may not be able to cash out the amount at the drop of a hat.
Limited job offers. You may well get stuck doing something you hadn't signed up for. Even though good organisations do their best to match your skills with the most appropriate jobs, you will not be guaranteed the ideal option.
Lower salary. Especially with the US Work and Travel, you're most likely to end up doing various low-paying jobs in the service industry, menial tasks, and boring routine assignments.
At the end of the day, yes, you can Work and Travel without an agency. You will need to put in extra effort in the early stages of the process, but the return value will be higher. On the other hand, if you choose to have someone help you, you will find the procedure relatively stress-free and rewarding in different ways.
Do You Need a Special Work and Travel CV?
If you're considering applying for your big venture into Work and Travel, you may also be wondering whether you need an impressive CV for this. The answer is no; your regular, well-polished CV will be more than enough.
If you don't have much experience, fear not because Work and Travel is all about gaining it. Focus on highlighting your educational successes, internships, and social engagements, and make sure to write one smashing cover letter in which you explain your motivation to join the program.
PS Check out our best tips on building a perfect CV to make that home run!
To Work or to Travel, That Is Not Even the Question!
To recap, Work and Travel is a concept that unifies living in and exploring a foreign country while having a job there (often in a part-time capacity). This allows you to learn more about the host country from the inside, improve your language skills, and make new friends.
The most popular destinations include Denmark, New Zealand, and Costa Rica, but you can choose any place. If you apply through an agency, your choices may be limited, but if you choose to be self-sufficient, the world is your oyster.
Whatever you choose to do, remember to have fun!