What is a Master's Degree?
When you start studying you hear all these fancy phrases and abbreviations: Freshes, bachelors, master's degree, PhD, postgrads, lunatics…well maybe not that last one (at least not out loud). It can get confusing, and, frankly, maddening at times.
To dispel the initial conclusion:
| | | |
| --- | --- | --- |
| Bachelor's degree | Basic studies | 3-4 years |
| Master's degree | Advanced studies | 1-2 years |
PS. There is nothing basic about it, a bachelor's is all about laying a strong knowledge foundation in your field.
Once done with your first 3-4 years, you may find yourself at a crossroads. If I am cynical, I could say that the road divides into career start and start of madness, but that would be too simplistic (plus the real madness comes with a PhD anyway. I mean, have you seen Marvel movies? Every villain has a PhD!). A master's degree is a shorter (and more intense) course of study meant to deepen your knowledge and set you up for a path of research (and better salaries). It is also a most common requirement for starting your doctoral studies.
How Many Years is a Master's Degree and How Do You Get One?
Before you actually start a whole new degree, there are a few things you should consider:
Is a master's degree necessary for your career path?
How comfortable are you with in-depth research and higher workload?
Can you finance it?
How much do you love your field?
The truth is your studies will end someday and you will have to enter the workforce. With that in mind, you should opt for a master's degree that would lead you towards the field you're interested in, as you may find it more difficult to switch later. Usually, a master's degree lasts one year, although in some cases, you may find yourself doing two.
What is the Average Cost of the Master's Degree?
The matter of finances is an important one too. The average cost of a Masters degree in the UK is £8,740, although this number can vary greatly around the country. If you wish to study abroad, you will have a variety of options, including free programs too!
There are various options for financing your studies. There are scholarships and student loans available, in addition to getting financial support from your parents. You may need to find a part-time job while studying but think of it as a good investment: holders of an MA or MSc tend to be paid better. By nearly 18% no less!
Don't be discouraged by the prices, though – there are always at least a few options for getting through it. Don't forget your passion either! If you feel the call of academia, wish to learn more about specific branches of your field, or are simply in love with a certain topic, a master's degree is for you.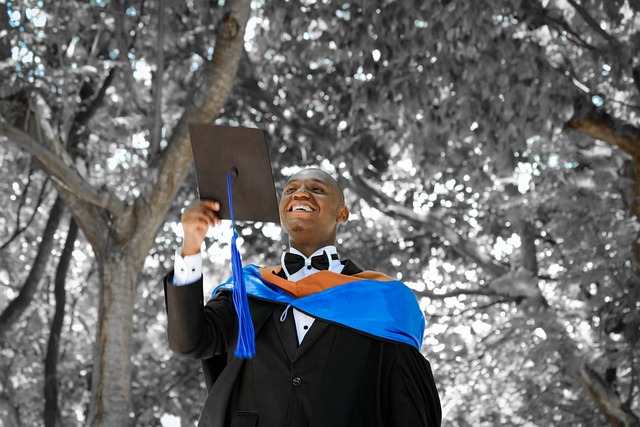 Master's Degree Requirements
There are different types of admission requirements and processes for different fields of study and universities. For the most part, you should have:
At least average grades (ideally better than average) in your bachelor's
A clear idea of what you want to do
Lots of patience for paperwork, because you will need it
Your grade transcripts and the motivation letter are the most important elements of any application for a further degree. In competitive admission processes, they will be ranked and, sadly, not everyone will get their chance. However, there are many courses of study both abroad and at home that do not have ranking systems: you either meet the requirements or not.
You can find all information on relevant pages of the university program you're interested in.
Types of Master's Degrees
There are two types of master's degree programs:
| | |
| --- | --- |
| Structured | specific courses and exams |
| Research-based | some courses and research tasks |
In the former, you will attend classes, collect credits and take exams in specified exam periods, whereas the second usually does not have as many tests, but rather gives you tasks for portfolios and research papers you need to submit before the end of the semester. Both courses have their own advantages and disadvantages:
A structured program:
Ensures all knowledge bases are covered
Is broader and more comprehensive
Gives you less research experience
A research-based one:
Allows you more freedom in pursuing your research interests
Prepares you for a PhD
Leaves gaps in your knowledge
As someone who has done two master's degrees – one of each, I have found that, if you wish to pursue a career in academia, you should find a course that encourages individual research, but you also have to manage gaps in your knowledge yourself (this is why we're here!). A structured program is excellent if you wish to start working as soon as you're done.
Writing Your Master's Thesis
To graduate and earn your degree, you are expected to write a master's thesis. A thesis is a longer written project in which you tackle a field-relevant research question, conduct experiments, discuss methodology, and describe the writing process in detail.
A master's thesis is not necessarily much different from a scientific paper – except that it is longer. When choosing a topic, you should make sure you have a decent starting bibliography from which you will draw information and use as a guidance as to how to go about your own research. (PS. Make sure to cite all your sources properly – plagiarism is a crime!)
At some universities, you might be expected to defend your thesis – this is an oral exam in which you and your mentor discuss your project. The defence is not meant to be a long attack on your thesis (even though you are defending it) but a talk about strong and weak points, as well as venues for future research.
And just like that, as Carrie Bradshaw would put it – you have your degree!
But Is a Master's Degree Worth It?
At the end of the day, you will probably ask yourself whether your efforts are worth it. In a way, the jury is still out but here are some benefits of doing a master's degree:
Better salary
Deeper understanding of a specific part of your field
Better transferable skills like research, problem-solving, time management, and grasping complex concepts
It may give you the edge when job-hunting
Ultimately, a master's degree is not a must, although it can be quite useful once you enter the workforce. However, what counts just as much is relevant work experience, so, if you've worked while studying, make sure to point that out in your CV!
Master's Degree Alternatives
If you opt out of another year or two of studying, you have some alternatives available:
What's a Master's Degree Without a Bit of Self-Doubt?
Ultimately, you can't go wrong with a master's degree. Regardless of whether you need it for your future employment, you will find that the skills you obtain during your studies will come in handy when you're done. And if you're unsure, don't feel too bad – higher education degrees always come with a speck of self-doubt, but that's usually a good sign – it keeps you grounded.
While a master's degree is not the be-and-end-all of success, it is a good investment, and can be highly worth the effort.